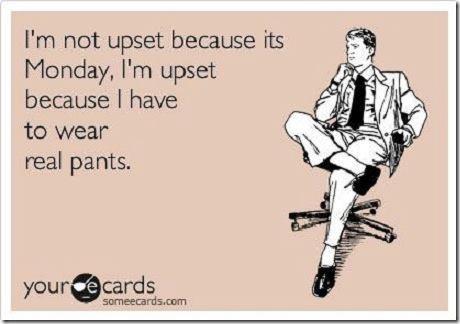 #Truth
Morning Swooners!
I had a moment of realization when I was getting dressed this morning, I could easily tackle Monday and my workload if I could do it while wearing yoga pants. Maybe I can convince my boss that yoga pants is a legit work outfit? Hmm...it nice to dream. Let us do something more realistic like some quotes.
"There are too many books I haven't read, too many places I haven't seen, too many memories I haven't kept long enough."
-
Irwin Shaw
"They say a person needs just three things to be truly happy in this world: someone to love, something to do, and something to hope for."
-
Tom Bodett
"The one thing we can never get enough of is love. And the one thing we never give enough of is love."
-
Henry Miller
"Reading was my escape and my comfort, my consolation, my stimulant of choice: reading for the pure pleasure of it, for the beautiful stillness that surrounds you when you hear an author's words reverberating in your head."
-
Paul Auster
,
The Brooklyn Follies
Hope you all have a great week!