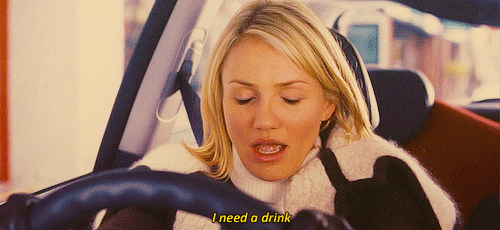 Morning Lovelies,
I'm feeling a bit stressed out with school and wedding and life in general. I don't even feel up to doing anything. I need to do allllllllll the things for school but I just don't seem to find the time. I'm not going into details but let's do quotes, shall we?
"You miss 100% of the shots you don't take."
–
Wayne Gretzky
"Life is what happens to you while you're busy making other plans."
–
John Lennon
"Your time is limited, so don't waste it living someone else's life."
–
Steve Jobs
"You can never cross the ocean until you have the courage to lose sight of the shore."
–
Christopher Columbus
"Go confidently in the direction of your dreams. Live the life you have imagined."
–
Henry David Thoreau
"Certain things catch your eye, but pursue only those that capture the heart."
– Ancient Indian Proverb
That's it for me, I must go and conquer the world. Have a great week!