Have a favorite book? Series? One that you've just read or are currently reading? Favorite Friday is a weekly meme hosted by
Books and Swoons
where we spotlight some of our Favorite Reads. Everyone is welcome to join. Just enter your information on the linky or leave us a comment!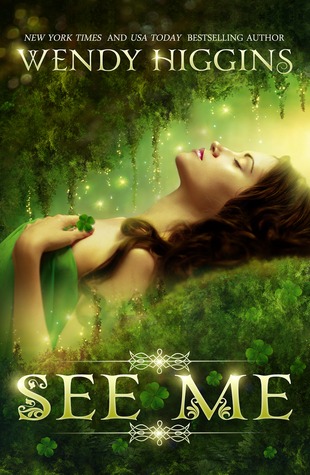 While most seventeen-year-old American girls would refuse to let their parents marry them off to a stranger, Robyn Mason dreams of the mysterious McKale in Ireland, wondering how he'll look and imagining his cute Irish accent. Prearranged bindings are common for magical families like her own, however when she travels to the whimsical Emerald Isle she discovers there's more to her betrothal and McKale's clan than she was led to believe.

What starts as an obligatory pairing between Robyn and McKale morphs over time into something they both need. But one giant obstacle stands in the way of their budding romance: a seductive and deadly Fae princess accustomed to getting what she wants—and what she wants is McKale as her plaything. Love, desire, and jealousies collide as Robyn's family and McKale's clan must work together to outsmart the powerful Faeries and preserve the only hope left for their people.
This is great story! I loved getting lost in Robyns and Mckale's world. The story is sweet and suspenseful. It's definitely a must read.
About the author:
After earning a bachelor's in Creative Writing from George Mason University and a master's in Curriculum and Instruction from Radford, Wendy taught high school English until becoming a mommy. Writing Young Adult (YA) stories gives her the opportunity to delve into the ambiguities of those pivotal, daunting, and exciting years before adulthood. She lives on the Eastern Shore of Virginia with her husband, daughter, and son.
I hope you can join us in sharing and talking about some of your favorite reads. Book talk always make me happy.
What are one of your favorite reads?