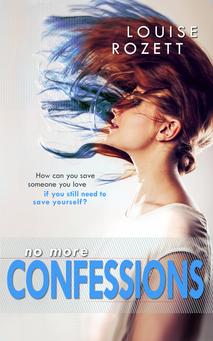 No More Confessions
(Confessions #3)
Author:
Louise Rozett
Release Date: January 25, 2015
Publisher: Louise Rozett
Source: YA Bound Book Tours
Review by: Jenn
For Rose Zarelli, freshman year was about controlling her rage. Sophomore year was about finding her voice. With all that behind her, junior year should be a breeze, right? Nope. When a horrific video surfaces, Rose needs the one person she wants to be done with, the person who has broken her heart twice—Jamie Forta. But as the intensity between them heats up, Rose realizes she isn't the only one who needs help. The thing is, Jamie doesn't see it that way—and that could cost them both everything.
***
ROSE ZARELLI is done confessing because ​confessions are for people who have done something wrong. ​And I haven't done anything wrong. Here, I'll prove it to you.
1) After my mother got that call, I "borrowed" her car. (Because you can't steal your mother's car, can you?) I don't really remember driving downtown, but I do remember...
2) …getting past the bouncer at Dizzy's (I mean, it's his job to spot a fake ID, so that's on him)…
​3) …and then later, telling my mother the truth about the bar but lying about how I got in. (A truth totally cancels out a lie, right?)
After all, what's a little duplicity when finding Jamie Forta is the only thing that's going to keep you from losing what's left of your mind?
See? Junior year is off to a great start.
4 stars out of 5 stars
I've been a fan of this series ever since the first book,
Confessions of an Angry Girl
, came out. So I was over the moon when the third book was announced.
No More Confessions
followed the story a few months after where the second book left us and just like the previous books, we are left wondering what is happening and why is Jaime Forta not talking to us, meaning Rose of course.
No More Confessions
is a bit different from the previous books. It is interesting in seeing Rose during her Junior year compared to her Freshman year because you can see how much growth she has gone through. It is especially obvious in her relationship with her mother and with Jaime. The Rose in this book is stronger in the sense that she knows what she wants and is willing to go for it. However, when it comes to Jaime Forta, her weakness, she allows for him to derail her from her thoughts and plans. The good thing about that situation is that Jaime Forta is really good guy and even though he is a man with a few words, we know he cares about Rose and she is also his weakness. In
No More Confessions
, he lets Rose set the pace and goes along with her ideas even if he doesn't believe in himself.
All the previous books deals with hard topic, such as Rose's father death in Iraq, teenage bullying and drinking, this book is just the same. However, this time, it feels all the more real. When we meet Rose in the first book, she is dealing with the repercussions of her father's death but we don't see it in initial stages, This time around, we're seeing trouble right from the beginning and it definitely and eye opener for Rose. Unlike the Rose in the previous books, she is unwilling to step in for fear of overstepping her bounds and for fear that it may be true. For me, it felt like it was really different Rose because the Rose I had met in book one would have stepped in, especially because it is someone she loves. I can't blame her though because at the end of the day there wasn't much she could have done to stop Jaime.
The ending left me feeling hopeful and I can hope that maybe we'll get another book or maybe a short story on what happens in the future. Rose did so much growing up throughout the series and she is one of my favorite female characters. If you haven't already read this series, I truly recommend that you do. Give the first book a try and you'll see what I'm talking about.
Tour Schedule Link:
Giveaway:
About the author: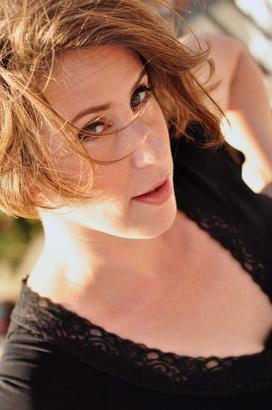 Louise Rozett is an author, a playwright, and a recovering performer. She made her YA debut with Confessions of an Angry Girl, followed by Confessions of an Almost-Girlfriend, both published by HarlequinTEEN. The next book in the series, No More Confessions, is due out January 2015. She lives with her 120-pound Bernese Mountain dog Lester (named after Lester Freamon from THE WIRE, of course) in sunny Los Angeles, and pines for New York City.