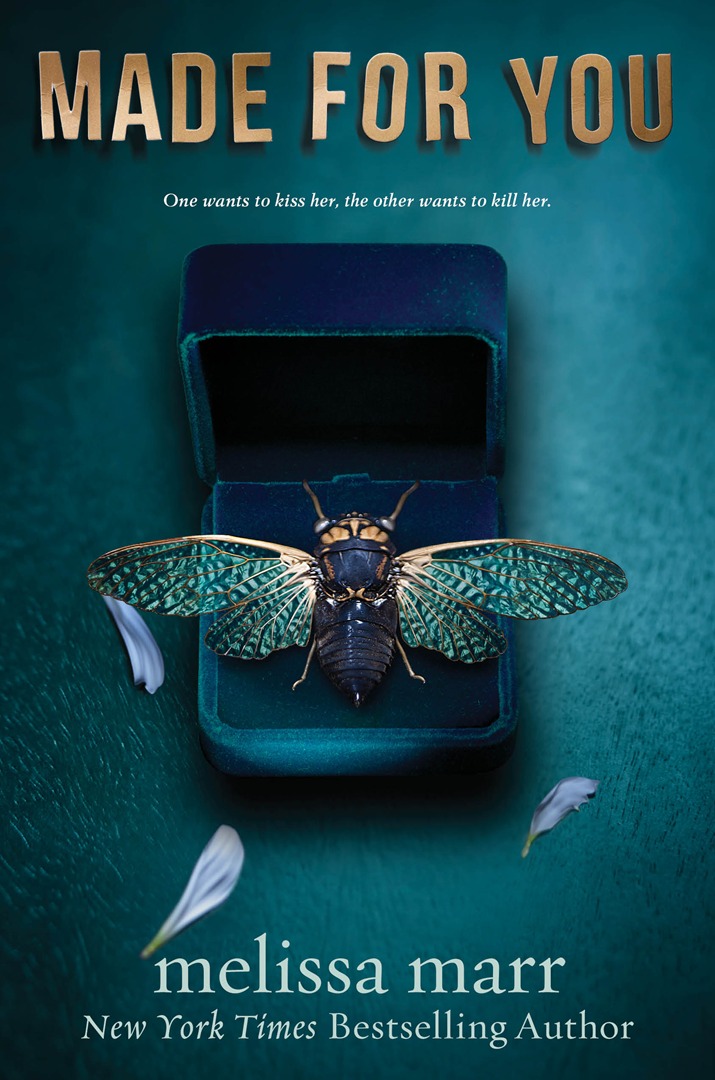 Made for You
Author:
Melissa Marr
Release Date: September 16, 2014
Publisher:
HarperCollins
Source: Borrowed ARC from friend
Review by: Jenn
When Eva Tilling wakes up in the hospital, she's confused – who in her sleepy little North Carolina town could have hit her with their car? Before she can consider the question, she finds that she's awoken with a strange new skill: the ability to foresee people's deaths when they touch her.

As she recovers from the attempt on her life, an old flame, Nate, turns up. Eva must traverse their rocky past and figure out how to use her new power – while the killer grows increasingly frantic. Can she stop him, or will he claim her?

For the first time, New York Times bestselling author Melissa Marr has applied her extraordinary talent to contemporary realism. Chilling twists, unrequited obsession, and high-stakes romance drive this racy thriller that Melissa's devoted fans and new readers alike will find enthralling.
4 stars out of 5 stars
I started this book on a whim when I was visiting one of my friends and I was browsing her shelves. After quickly becoming engrossed in the story and forgetting my manners, I was a few chapters in by the time I left her house and being a bookworm herself, let me borrow her signed ARC of this book. After reading Melissa Marr's
Wicked Lovely
series, I knew I could count on Marr's story telling abilities so I flew this book.
I thoroughly enjoyed this book and it kept me on my toes throughout its entirety. Every time I thought I had figured out who the killer was, something else would change my mind. Melissa Marr did such a wonderful job in capturing this reader's attention and I hope she writes more stories like.