Stupid Love
(Stupid in Love #3)
Author:
Cindy Miles
Expected Release Date:September 10, 2015
Publisher:
The Knight Agency
Source: The Knight Agency
Review by: Nahomi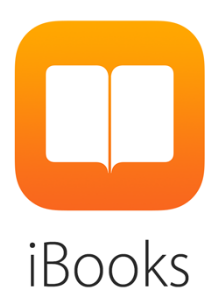 MEMORY

Casualties.

That's how I refer to the guys who've had the bad fortune to fall for me. They only see long legs that they wish were wrapped around them, a cat-like smile, and the reckless abandon to take on any wild dare. It's all a game to me. Show me a bridge, and I'll leap over the side. Give me a car, and I'll race it. Give me a heart, and I'll break it. I always win. I even showed Death who was boss a long time ago.

Or so I thought.

Now, time is running out, and I'm losing fast…and big. I met someone. Jace Beaumont. He's smart, and good, and I dream about spending days exploring the summit of his perfect lips. But, I'm a grenade. I know I should leave him be. I can't.

JACE

Study, class, work, repeat. That's all I have time for. At twenty-five years old, I have a bit more mileage on me than the average college freshman. But, that's what happens when you spend your youth drinking, partying, and bagging girls like it's a full-time job. Now, I have goals. There's just one kink in my plans. Her name is Memory. She's every guy's dream girl. She's intoxicating. She's trouble. I want to stay away. I can't.
4 stars out of 5 stars
*I received an eARC of this title from the publisher but it does not influence this review in any way.*


I have a lot of mixed feeling about
Stupid Love
. I enjoyed reading the story, but there are certain character mannerisms that just really annoyed me. It's been a while since I read a story that deals with the issues in
Stupid Love
. And Cindy Miles does a wonderful job of capturing the emotional turmoil in this situation.
I love the formatting of the story. The dual points of views, also how parts of it read like a diary, created a feeling of intimacy with Memory, that was essential in understanding her. The pacing is spot on there was always something happening in the story that kept me on my toes, and several plot twists that I wasn't expecting. I loved getting to know the characters in this story.
Memory Thibodeaux is a force to be reckoned with. She is a strong character that goes after what she wants and thrives on adventure and defying death. I loved how honest Memory is in certain aspect of her life. I really admire her strength and determination. She certainly isn't afraid to go after Jace.
Jace is a typical southern gentleman who is reluctant to get involved with anyone because he has a lot going on at the moment. He's definitely a little prickly in the beginning but as the story progresses there are several times he made me swoon.
Memory has a great set of friends, but they have so many nicknames for her and for each other that it was a little difficult to keep everyone straight. Between that, the constant repetition of Memory's entire name and her mannerisms I was thoroughly annoyed. It was such a turn off for me that it was difficult to get into the story in the beginning for me.
Other than that I found this story to be very uplifting and inspirational. I am sad that this is the last book of the series. I will miss coming back to this world, and checking in on some of my favorite characters.
a Rafflecopter giveaway