Always Loving You
(Danvers #6)
Author:
Sydney Landon
Release Date: February 3, 2015
Publisher: Signet/Penguin
Format: Mass Paperback
Source: Signet
Review by: Jenn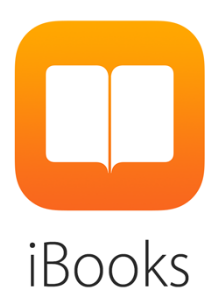 Ava Stone has spent her entire life looking over her shoulder—waiting for the past to catch up with her....
After surviving a horrific attack as a teenager, Ava has never been able to truly overcome her fears. The incident was covered up by her family so she wouldn't have to deal with it publicly—yet only one person understands what she had to endure in private: her brother's best friend, MacKinley Powers, who found her the night of the attack. But even he doesn't know everything—and she's afraid to open up to him.
Mac has loved Ava for most of his life—and being in close contact with her every day as head of security for Danvers International isn't helping. In fact, it makes him realize the painful truth: He has to walk away to keep his sanity. But when Ava is forced to rely on the only man who has never let her down, can Mac break through the protective walls she's needed for so long?
3 stars out of 5 stars
*I received a copy of this title from the publisher but it did not influence this review in any way.*
Always Loving You
was such an easy and fast read and I thoroughly enjoyed being in the Danver world again. Having met Ava in
No Denying You
, I was excited about getting to know her story. The story was fast pace and I never found myself bored while reading. I especially loved getting to see all the previous characters in the book. While I've only read one of the books in the series, I enjoyed getting a glimpse of the couples and how far they seem to have come.
Ava and Mac's story is sweet and protective, especially considering her history, and I like how Ava tried to expand her horizons as a way to show Mac of her feelings. But I loved how in the end she decided she needed to do it for herself and not only for Mac. It felt so empowering to read how just changing her outfit and outlook made her feel like a different person. Ava really grew as a person throughout the book and it was so awesome to see that. I also liked how Mac gave Ava the space she needed (in the end at least) to learn how to feel safe on her own. I liked how she stood up for herself and how Mac gave her that space without throwing a hissy fit. So thanks for that, Sydney Landon. Alpha males are good and all as long as they don't try to hinder personal growth.
The only thing that did bother me was during the sexy times when both Ava and Mac either "shouted," "yelled," and "exclaimed" whatever they said in the heat of the moment. I found it to be distracting. But that's just a personal preference and it just me being a picky reader.
I'm thinking of reading the previous books in the series just because I enjoyed getting a glimpse of their lives now and I wonder how they got to that point. So if you're looking for a fun, easy, but sweet read, I definitely recommend this book.