Falling for Danger
(Capital Confessions #3)
Author:
Chanel Cleeton
Release Date: September 15, 2015
Publisher: Intermix/Penguin
Source: Intermix/Penguin
Review by: Jenn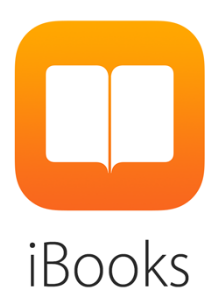 The author of Flirting with Scandal presents her third book in a sexy contemporary romance series about three sisters in a powerful political family, the scandals that threaten to destroy them, and the passion that drives them…
Kate Reynolds has just graduated from college and is determined to make it on her own. Her job as a junior political analyst at the CIA is a dream come true and the perfect opportunity to find answers about the night that's plagued her for four years—the night she lost her fiancé, Matt, on a Special Forces mission in Afghanistan. Kate's consumed with uncovering the truth and avenging the man she loved and lost, even if it means risking her own life to prove that his death wasn't an accident.
When she gets too close to discovering what happened that fateful night and danger arrives on her doorstep, Kate's stunned by the man who comes to her rescue. Together, they begin to dig for the truth, fighting to stay alive as they're dragged down into a world of secrets and lies. But when the threat hits close to home, Kate must choose between vengeance and a future with the man who's ignited a fire inside her that she thought died long ago.
3.5 stars out of 5 stars
*I received an eARC of this title from the publisher but it did not influence this review in any way.*
Falling for Danger
immediately sucks you in from the moment you pick it up. After having read the first book in the series,
Flirting with Scandal
, and not completely loving the main characters, I was excited this book because the small glimpses that we got of the other Reynolds sisters intrigued me. So once I was able to get my hands on this book, I started it right away.
Kate's story was nonstop from beginning to end and it was filled with questions after questions and no real answer to any of them. I fear in spoiling the book, so I won't go into much detail about the book. However, I was completely surprised by some turn of events and by how quickly everything happened. I had an idea of what the truth was but I was conflicted for Kate and her secret rescuer.
The ending felt a little too good to be true and I thought that was too convenient but alas this is a fictional world and why not hope for the best for these characters. I'm really glad I stuck with the series and I hope to read the second book since I skipped over it. I am excited about Chanel Cleeton's new series,
Wild Aces
, after reading the first chapter at the end of the book. It sounds really good.