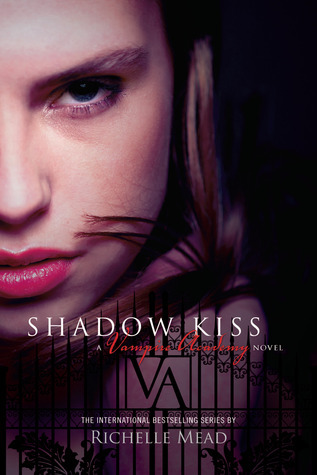 Shadow Kiss
(Vampire Academy #3)
Author:
Richelle Mead
Release Date: November 13, 2008
Publisher: Razorbill
Source: Personal Copy
Review by: Jenn and Nahomi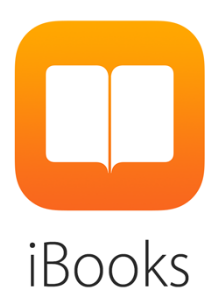 It's springtime at St. Vladimir's Academy, and Rose Hathaway is this close to graduation. Since making her first Strigoi kills, Rose hasn't been feeling quite right. She's having dark thoughts, behaving erratically, and worst of all...might be seeing ghosts.
As Rose questions her sanity, new complications arise. Lissa has begun experimenting with her magic once more, their enemy Victor Dashkov might be set free, and Rose's forbidden relationship with Dimitri is starting to heat up again. But when a deadly threat no one saw coming changes their entire world, Rose must put her own life on the line--and choose between the two people she loves most.
Jenn's rating: 5 stars out of 5 stars
Nahomi's rating: 5 stars out of 5 stars
Our Overall Rating: 5 stars out of 5 stars
Jenn:
My heart you guys! This book further cemented my love for this series and for everyone in the book. Richelle Mead managed to kill me with the ending of this book and I am completely at her mercy.
Shadow Kiss
is one of my favorite books of the series and I loved every moment of it. Rose is still one of my favorite heroines and I definitely saw character growth in this book. The way she handled herself during the battle and how her acceptance of Christian and his relationship with Lissa finally came through. I also like how she realizing her true fate of being a guardian will entail. She has definitely grown up since
Frostbite.
Rose and Lissa's friendship is still something to be envious of but I feel for both of them. Rose wants to protect Lissa but it's always at a cost to herself; Lissa just wants to do her magic like a normal Moroi but it's also at a cost to herself as well. I enjoy reading a book with such strong female friendship. I also enjoy reading a book with a hot Russian dhampir named Dimitri. Dimitri is and will always be my favorite part of this series. I just absolutely love how he just whole heartedly believes in Rose. Even when all the stacks are against her, Dimitri gives Rose the benefit of the doubt or waits until she is ready to share whatever she may know.
But seriously, my heart you guys! My heart. The ending of this book killed me and I was one hot mess when I finished this book. I remember freaking out and crying hysterically as I messaged my friends on a group chat at 3:30 in the morning so I can be comforted and have them answer my questions. I also remember starting book 4,
Blood Promise,
at 4 am just so could calm down enough to go to sleep. If you haven't already read this series/book, one, why are you reading this review since it for the third book and aren't you afraid of spoilers???, and two, GO READ THIS BOOK. NOW. I'll be here to provide you with hugs, snuggles, and comforting words afterwards.
Nahomi:
OH MY... This book had me on the edge of my seat the entire time! There is so much going on in this book! and it took me less than a day to finish it because it was just so good.
Shadow Kiss
is fast paced, and full of mystery and swoonage! Can I just say I heart Dimitri and Rose! They compliment, support and push each other. This story never gives you a break just when you think the worst has passed BAM it gets worse. Even with the heartache it is still one of my absolute favorite books of all times!