What Happens in College
(Ritter University #2)
Author:
Vanessa M. Knight
Release Date: August 25, 2015
Source: Xpresso Book Tours
Review by: Nahomi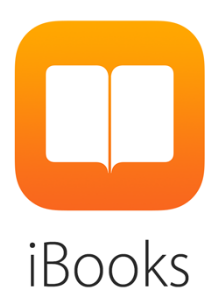 One upload. One thousand likes. One lapse in judgment and she lost it all.

Ritter University Novel – Book Two

Egged house, keyed cars, and lawsuits all behind her, Karina Wolfe needs to bury her past deep beneath the skeletons in her closet. No one can ever find out what she did. No one.

Her freshman year at Ritter University is the perfect opportunity to re-invent a better, shinier, more responsible Karina. Her goal? Keep her head down and stay away from the thing that screwed up her life in the first place—guys. It shouldn't be that hard, in theory. If only Ryan Kent wasn't so darn gorgeous.

Ryan Kent is the poster child for responsibility. He's always done what's expected of him. He didn't have much choice. But now that his mother's cancer is under control, he finally feels free. Almost. If he could only convince his dad to trust him to make his own choices, life would be good. If he could get Karina to take a chance on him, life would be perfect.

Ryan doesn't know what Karina did before they met. Karina doesn't know how to protect Ryan. When taking chances collide with trust, can what happens in college endure, or will it stay in college?

*Reader Note*
This Ritter University book is part of series of interconnected but stand-alone books.
Rating: 3 stars out of 5 stars
*I received an eARC of this title from the publisher in exchange for an honest review. However, it did not influence this review in any way.*
I had a difficult time getting into the story. I was about 35 percent in before the story drew me in. The pacing of the story is slower than I would normally like, it tended to drag in certain parts. My main issue was: I really didn't connect with Karina. I found her voice annoying. She is very naive about a lot of things, and the way she acted really just rubbed me the wrong way. However that aside there were several factors that kept me interested in the story.
There are a lot of great supporting characters that kept the story interesting and made me laugh. I really liked Ryan the love interest. It just that he was good looking, but his character was genuine and was a good guy all around. I really enjoyed all of the book references throughout the story. Seeing some of my favorites books being mentioned always makes me smile.
What Happens in College
is a sweet story.
a Rafflecopter giveaway
About the author:
I write contemporary romance novels with a dash of suspense. I'm a member of Romance Writers of America and Windy City RWA.

Living in Chicagoland with my husband, son and menagerie of dogs and cats, keeps me on my toes. When not writing or working or playing wife and mom, I love to scrapbook, watch movies and read anything I can find.