Finding Us
(Jade #6)
Author:
Allie Everhart
Release Date: October 3, 2014
Publisher: Allie Everhart
Source: Personal Copy
Review by: Nahomi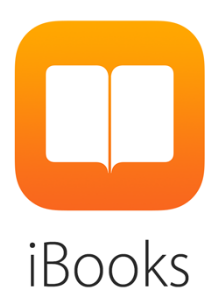 Finding Us is in both Jade's and Garret's POV

After the events of last year, Jade and Garret are anxious to get a fresh start in a new town and a new college, far away from the people who tried to tear them apart.

But soon after moving, their relationship problems begin. Jade finds out Garret hasn't been completely honest with her. And knowing he's been keeping secrets drives her back to old habits. Garret begins to worry when he sees Jade reverting back to the girl he met last year and yet he continues to hide things from her, thinking it's for the best.

Jade and Garret thought they'd be safe in a small college town but they start to question their safety when a crime occurs in their neighborhood. And the more they investigate it, the more suspicious it becomes. Was it just a random crime or were they the intended victims?

It's a turbulent start to their new life together. But this is just the beginning. More trouble lies ahead. They just don't know it yet.
Rating: 4 stars out of 5 stars
Being able to read about Jade and Garret's married life is one of my favorite aspects of this story. I love that they are getting to know each other on a different level and are struggling with the demands of college and what it means to be married. They are still trying to figure what their roles are as a couple and what the others expectations are. I found their miscommunications and fights to be very frustrating, but that is part of the conflict in this story. They are getting to know each other on a different level and conflict is inevitable.
As the rest of the series
Finding Us
has an element of mystery although it is a lot milder than in some of the other books. I wish there was more mystery involved but I understand why it had to be a milder version due to the circumstances. I really liked how Jade continued to develop her relationship with Grace. Also how she is definitely on better terms with Pearce than she has been in the previous books. Jade shows tremendous character growth towards the end of this story and it is noticeable in her behavior and how she sees herself.
I will say this about the story: there are several part that lag because of the background information being given by either character. Whether it's Garret talking about his father past and his relationship with his grandfather or Jade just giving us background information, it tends to slow down the plot. It's a great story even though the pacing of the story is a bit slower than I would like. Oh my Goodness the ending! I was in total shock!! I can't wait to get my hands on the next book
Becoming Us
.