Six of Crows
(Six of Crows #1)
Author:
Leigh Bardugo
Release Date: September 29, 2015
Publisher: Henry Holt and Company
Source: ARC (ALA AC2015)
Review by: Jenn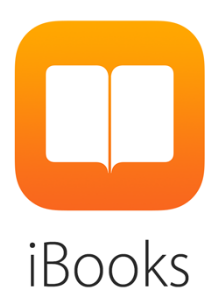 Ketterdam: a bustling hub of international trade where anything can be had for the right price–and no one knows that better than criminal prodigy Kaz Brekker. Kaz is offered a chance at a deadly heist that could make him rich beyond his wildest dreams. But he can't pull it off alone…
A convict with a thirst for revenge.
A sharpshooter who can't walk away from a wager.
A runaway with a privileged past.
A spy known as the Wraith.
A Heartrender using her magic to survive the slums.
A thief with a gift for unlikely escapes.
Six dangerous outcasts. One impossible heist. Kaz's crew is the only thing that might stand between the world and destruction—if they don't kill each other first.
4 stars out of 5 stars
Six of Crows
was an interesting read. First and foremost, I'll admit that I haven't read Leigh Bardugo's Grisha trilogy. So the beginning was difficult in trying to keep up with a world that had already been created and explained. I had difficulty in trying to keep up with everything being thrown at me which resulted in having a hard time in understanding what was happening. Another problem I had was that while I was intrigued, whenever I had to put it down, I had a hard time picking it up again. That's not to say that I wasn't enjoying the book, but I couldn't seem to connect or care about the characters. But that just could be that we have six (!) characters to get to know and no one is innocent. Thankfully, I did reach a point where I just needed to what would happen next and was unable to stop reading.
Six of Crows
has some very interesting characters. Before picking this book up, I saw the buzz surrounding it and how some people were going crazy for either Kaz of Matthias. For me, I honestly don't see the romantic appeal but I do love their story lines. Actually, every character, Kaz, Inej, Jesper, Wylan, Matthias, and Nina, story line is amazing. Everyone's backstories is so heartbreaking and always left me wanting more information on them. Kaz's story is so completely sad and I can see why he is the way he is. Inej and Nina are my favorite, they get the job done with no problem and I hope we get to see if they end up having a friendship since both girls really need it.
Leigh Bardugo created such a vivid and incredible world and I can easily picture myself walking through Ketterdam (not that I would without Inej on my side). It is so well done and I'm really excited about starting the Grisha trilogy. I also love how the book ended because while I'm anxiously anticipating the next book, it wasn't left in a complete cliffhanger so I can breathe easy. Thanks for that, Leigh.