Always Us (Jade #8)
Author:
Allie Everhart
Release Date: March 15, 2015
Publisher: Allie Everhart
Source: Personal copy
Review by: Nahomi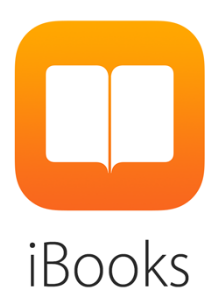 The countdown has begun. Garret's running out of time and he's losing patience as he waits for his father to take action. It's getting harder to keep this a secret from Jade, and he may not be able to after an unexpected visitor stops by.

Harper and Sean have their own dilemma, yet neither one of them understands what's really going on. Jade and Garret don't want to get involved, but it's hard not to when they learn about the plan for Harper's future. But Jade and Garret have to stay out of it. They have their own issues to deal with. With the timer literally ticking away, Garret decides to take matters into his own hands. But does he have what it takes to end this? If he does this, he can't go back. He'll never be the same. But he may not have a choice. He'll do whatever it takes to save Jade.
4 stars out of 5 stars
In the last installment of the Jade series
Always Us,
Allie Everhart ties up all of the lose ends
.
There is a lot of tension in the beginning of the story due to an ultimatum that Garret was given in the previous book. Again for the majority of the book there is a sense of urgency, like time is running out that kept me turning pages like crazy. There were times where I was left speechless due to the resolution of certain issues because the way it was done was just mind blowing.
After the resolution of the conflicts of the book the story keeps going. I for one am a fan of seeing what happens after the story ends, but I feel like
Always Us
goes above and beyond what we normally get. I feel that the ending is a little too perfect. I know I sound like I'm whining, but Jade and Garret got everything they wanted and things they didn't even know they wanted too. Everyone's ending was too neatly wrapped up. It felt like the ending dragged on a little bit too long which slowed down the pacing of the book for me.
Aside from my that, Allie Everhart did a great job ending this series. I am a little sad to see it end because it's been eight heart wrenching books! I can't wait to read her new series The Kensingtons!