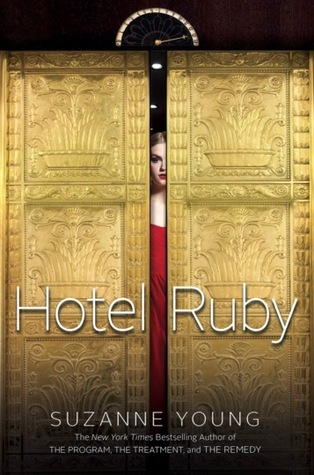 Hotel Ruby
Author:
Suzanne Young
Release Date: November 3, 2015
Publisher: Simon Pulse
Source: ALA AC 2015
Review by: Jenn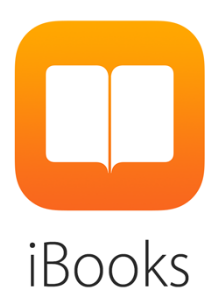 From the New York Times bestselling author of The Program comes a brand-new haunting, romantic, and suspenseful story about one girl's search for healing in a grand and mysterious hotel full of secrets.

"Stay tonight. Stay forever."

When Audrey Casella arrives for an unplanned stay at the grand Hotel Ruby, she's grateful for the detour. Just months after their mother's death, Audrey and her brother, Daniel, are on their way to live with their grandmother, dumped on the doorstep of a DNA-matched stranger because their father is drowning in his grief.

Audrey and her family only plan to stay the night, but life in the Ruby can be intoxicating, extending their stay as it provides endless distractions--including handsome guest Elias Lange, who sends Audrey's pulse racing. However, the hotel proves to be as strange as it is beautiful. Nightly fancy affairs in the ballroom are invitation only, and Audrey seems to be the one guest who doesn't have an invite. Instead, she joins the hotel staff on the rooftop, catching whispers about the hotel's dark past.

The more Audrey learns about the new people she's met, the more her curiosity grows. She's torn in different directions--the pull of her past with its overwhelming loss, the promise of a future that holds little joy, and an in-between in a place that is so much more than it seems...

Welcome to the Ruby.
3.5 stars out of 5 stars
I've been a fan of Suzanne Young since I read her book
The Program
and became hooked on her story telling abilities.
Hotel Ruby
was everything I was expecting from Suzanne: complex characters, emotions that you can feel as you read, and a world you can't help but get sucked into. I thoroughly enjoyed the journey Suzanne took me on in
Hotel Ruby
.
Hotel Ruby
is creepy and a little strange. Audrey, her brother, Daniel, and their father are drowning in grief after the death of their mother and wife a few months ago. Unable to cope with the loss, their father is sending Audrey and Daniel to live with their grandmother. On the way, they make a stop for the night at Hotel Ruby. What starts as a detour ends up being an unexpected surprise.
I'm not exactly sure how to talk about this book because half the fun is learning about the allure of the Ruby as you read. I can say that throughout the entirety of
Hotel Ruby
I had this foreboding feeling. Suzanne does this very well. Any emotion that she wants her reader to feel, she does it with her words and descriptions and it done so very well. I wanted for Audrey and her family to just get the hell out of the Ruby because I was on edge. Also, I always felt like I couldn't trust any of the characters we met. Even Elias, Audrey's love interest. Audrey and Elias had a bit of an insta-love which kind of turned me off. Elias was a bit of enigma and we don't learn about his story until late in the game. Because of that, I feel like I didn't have enough time to trust him. However, I did like his and Audrey's banter and conversations that they shared.
One of my favorite parts of the story is how the ending played out. By the time we learn the truth about everything, I wasn't sure how it was going to end. There were some twists that I didn't see coming at all but I liked how it did end. Suzanne Young has always managed to get me to read her books in one sitting and
Hotel Ruby
was no different. If you're looking for a creepy read I definitely recommend this beauty.