Until Friday Night
(The Field Party #1)
Author:
Abbi Glines
Release Date: August 25, 2015
Publisher: Simon Pulse
Source: ALA AC 2015
Review by: Nahomi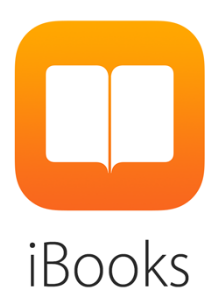 To everyone who knows him, West Ashby has always been that guy: the cocky, popular, way-too-handsome-for-his-own-good football god who led Lawton High to the state championships. But while West may be Big Man on Campus on the outside, on the inside he's battling the grief that comes with watching his father slowly die of cancer.

Two years ago, Maggie Carleton's life fell apart when her father murdered her mother. And after she told the police what happened, she stopped speaking and hasn't spoken since. Even the move to Lawton, Alabama, couldn't draw Maggie back out. So she stayed quiet, keeping her sorrow and her fractured heart hidden away.

As West's pain becomes too much to handle, he knows he needs to talk to someone about his father—so in the dark shadows of a post-game party, he opens up to the one girl who he knows won't tell anyone else.

West expected that talking about his dad would bring some relief, or at least a flood of emotions he couldn't control. But he never expected the quiet new girl to reply, to reveal a pain even deeper than his own—or for them to form a connection so strong that he couldn't ever let her go…
Rating: 5 stars out of 5 stars
This is the first Abbi Glines book that I've read, and let me tell you it definitely won't be the last. I fell in love with this story and Abbi's writing. The story is honest, it doesn't sugar coat the bad situations the characters find themselves in, which I find refreshing.
Until Friday Night
is heart wrenching and full of emotional turmoil. I felt emotionally drained by the end of the story, but I was also left with this sense of hope and contentment for the characters because eventually they will be ok.
I'm a sucker for dual points of view stories, so I was definitely excited to read both Maggie and West's povs. I got a better overview of the story because where Maggie was definitely more in her head and a good observer, West's pov offered more action and interaction with the other characters throughout the novel. The contrast between the two characters created a good balance between the actions and introspection of the novel.
I loved Maggie's strength. Others tried to make her fragile but I admire how she handled herself and wasn't afraid to make the difficult choices. My heart broke for West several times over for him and his family and what they were going through. I can't even imagine the pain that accompanies such a huge loss like the one both Maggie and him experienced. I love that neither character is entirely good or bad but somewhere in between. The dynamics between all of the characters really drew me into the story and fueled my need to know what happened next.
I was really emotional while reading
Until Friday Night
to the point of crying and having to take a moment before continuing. I absolutely loved everything about this story and I can't wait to read
Under the Lights.