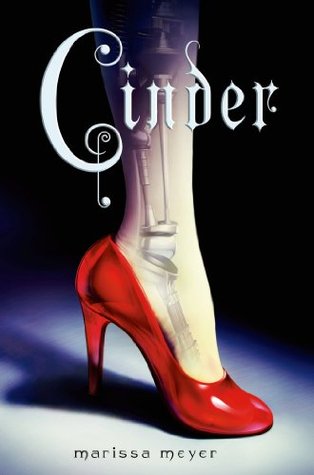 Cinder
(The Lunar Chronicles, #1)
Author:
Marissa Meyer
Release Date: January 3, 2012
Publisher: Feiwel & Friends
Source: Library
Review by: Nahomi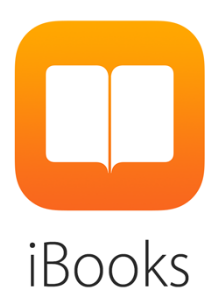 Humans and androids crowd the raucous streets of New Beijing. A deadly plague ravages the population. From space, a ruthless Lunar people watch, waiting to make their move. No one knows that Earth's fate hinges on one girl. . . . Cinder, a gifted mechanic, is a cyborg.

She's a second-class citizen with a mysterious past, reviled by her stepmother and blamed for her stepsister's illness. But when her life becomes intertwined with the handsome Prince Kai's, she suddenly finds herself at the center of an intergalactic struggle, and a forbidden attraction. Caught between duty and freedom, loyalty and betrayal, she must uncover secrets about her past in order to protect her world's future.
Rating: 5 stars out of 5 stars
Leydy from
Once Upon a Twilight
recommended the
Cinder
audio book to me and I am so glad she did! I'm obsessed with the story! Rebecca Soler did a fantastic job with the narration. In the beginning I was a little skeptical because I am not a fond of retellings. I've had some bad experiences in the past, but this was definitely not the case with
Cinder
.
There are parallels throughout the book that are reminiscent of Cinderella but the story really takes a life of its own. I love this book from beginning to end but there are some elements in particular that I would like to single out. The book is separated in sections and in the beginning of each section is a quote from the original story, I absolutely love that! It sets the tone for the next sections of the story. The pacing and the plot twists really set the story a part from the original story and that is partially why I love the story so much.
The characters… I adore that Cinder is a damn good mechanic and that she is beautiful but not perfect. She is a cyborg which means parts of her are metal and that she has a computer in her head, which I find, would be useful all the time. Her friendship with Iko a droid is heart warming and strange at the same time. I love Iko's quirkiness; she is such a funny character. Prince Kaito I am on the fence about him after finishing the story. I love all of his and Cinder's interactions together, and I get where he is coming from there at the end but I still wanted him to act differently.
Cinder is emotional at the end and man I definitely can't wait to get my hands on
Scarlet
which is the next book in The Lunar Chronicles.