Paige in Progress
(Reluctant Hearts #3)
Author:
Brighton Walsh
Release Date: January 19, 2016
Publisher: Bright Publishing
Source: Brighton Walsh
Review by: Jenn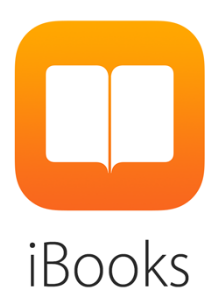 She wanted a one-night stand…and then he moved in next door.
Paige Bennett is more than content with her life and what she does—and does not—have in it. She's got a supportive family, a great apartment, and the best friend a girl could ask for; so what if her relationships expire faster than a carton of milk? After a disastrous detour courtesy of poor judgment in the boyfriend department, her plan is back on track and her dream job is finally within her grasp. Nothing can make her lose focus now. Well, nothing except the one-night stand she had with her best friend's surrogate brother. The one-night stand she can't stop thinking about.
Adam Reid has always been reliable…the responsible son, the loyal friend, the steady boyfriend. Two years ago, he graduated Magna Cum Laude and is well on his way to making a name for himself at an accounting firm in Denver—a far cry from working as a helper in the Mom and Pop store his parents own in Michigan. But when said store starts failing, he's the only one who can step in and help. So reliable Adam does what he always does, and he comes to the rescue.
Paige thought Adam was a safe bet because he lives halfway across the country. But then suddenly he's moving back to their town, and then into her apartment building, and soon he's worming his way right into her life. If she's not careful, he might sneak his way into her heart, too…
5 stars out of 5 stars
*I received an eARC of this book by the author but it did not influence this review in any way.*
Paige in Progress
might be Brighton Walsh's best book yet. Which is saying something considering how much I loved
Tessa Ever After.
But this book had me in a laughter and swooning like loon like no other of Brighton's books.
Paige and Adam come to us from the previous books. Paige is Tessa's best friend and in the glimpses we get, her being a wonderful and honest friend to Tessa, I knew I wanted her to have her own book. Adam, we get small glimpses but I never really but much thought of him. However, in
Paige in Progress
, I quickly learn how much I was missing out on with Adam.
Paige is a take-no-prisioner, ball buster. She has no qualms about telling it like it is and about being straight about what she likes. Adam, on the other hand, is quiet, reliable, and responsible. They are complete opposite but their attraction to other is off the charts. We learn that they had a one night stand and they both can't stop thinking about that night and the other. However, while Adam is looking to learn more about her and what they could potentially be together, Paige is trying to avoid a repeat performance.
I completely adore this book. I love the chemistry that Paige and Adam share and how well they played off of each other. Brighton knows how to do banter with lots of sexual tension and in this book, it worked so well. I love how Paige was scared of getting closer to Adam but being who she is, she can't back down. Adam also opened himself up to new feelings and experiences. Also, their sexual chemistry, HO-LY CRAAPPPPP. Adam is one talented man. Their foreplay and actual acts, all were everything I was expecting from a Brighton Walsh's book.
My only complaint was towards the end. There is a reason why Paige is the way she is towards relationships. She was burned in the past and Adams learns about the reason. However, he then asks something of Paige which terrifies her and in turns, pushes Adam away. I didn't like how Adam just expects Paige to do what he wanted considering what he was asking of her and how he leaves town without saying anything. It was a real shitty move considering where Paige was at that moment in her life. It didn't have to be all or nothing for him and I'm sure they could have figured something out.
Aside from that,
Paige in Progress
is now my new favorite from Brighton. I enjoyed each and every word and getting to see what Tessa, Jason, Haley, Cade and Winter were up to. I can't wait to see what else Brighton is working on because knowing her, her new hero might just be my new favorite. So if you haven't already picked up this series or any of Brighton's work, I seriously ask you to reconsider because her books are the best.