Seducing the Playboy
(Hot Nights #2)
Author:
Amanda Usen
Release Date: May 26, 2014
Publisher:
Entangled Publishing (Brazen)
Source: Personal Copy
Review by: Jenn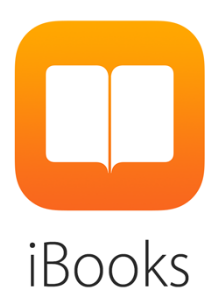 The best desserts are worth the wait…

Pastry chef Jenna Cooper crushed hard on playboy chef Roman Gallagher when her older brother brought him home to share their family Christmas six years ago. Now she's old enough to do something about it, and she won't take no for an answer—for anything.

Out of the frying pan into the fire…

Roman has one hard and fast rule—don't sleep where you eat. But he can't say no to Jenna's plea for him to help her save her family business. Soon she's working for him, and their scorching chemistry melts Roman's resistance.

If you can't stand the heat…

Jenna knows Roman has reservations about enjoying the heat between them, but she's got a plan. She's going to keep this sexy man so satisfied in—and out—of the kitchen, he won't regret a thing. But Roman has his own ideas. He wants more than a few hot nights, and he's going to teach Jenna a lesson about playing with fire.
3 stars out of 5 stars
Sexy, sweet, hot, and delicious. These are all words I would use to describe
Seducing the Playboy
. I was in an adult romance binge when I read this book and this book certainly satisfied the need for a quick and fluffy romance.
Jenna and Roman have some insane chemistry, both in and outside the kitchen. I loved reading their interactions because it was a great balance between flirty quips and professionalism. Jenna is eager to make her dreams of learning what Roman is like in bed come to life and Roman is more concerned with maintaining a platonic friendship with Jenna out of respect to her brother and family. Even if he can't stop picturing her naked. Trying to appease Jenna and maintain boundaries, he comes up with the worst idea that end up backfiring on him. Also, Amanda Usen also managed to catch my attention with all the recipes Jenna and Roman cooked up. My only complaint now is how I wish I knew a Roman in real life who would cook all these recipes for me.
While the book was predictable at times, I cannot hold anything against it. It was exactly what I looking for at the moment and it put Ms. Usen on the map for me. I look forward to reading more her and see how her heroes compare against Roman.