Rebel Bully Geek Pariah
Author:
Erin Jade Lange
Release Date: February 16, 2016
Publisher:
Bloomsbury
Source: NetGalley/ARC provided for blog tour
Review by: Jenn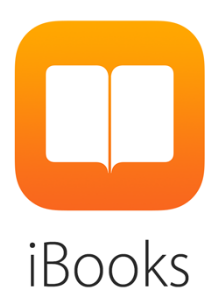 "The Breakfast Club" gets a modern, high-stakes reboot in this story of four very different teens and a night that changes them forever.

The Rebel: Once popular, Andi is now a dreadlocked, tattooed wild child.
The Bully: York torments everyone who crosses his path, especially his younger brother.
The Geek: Tired of being bullied, Boston is obsessed with getting into an Ivy League college.
The Pariah: Choosing to be invisible has always worked for Sam . . . until tonight.

When Andi, York, Boston, and Sam find themselves hiding in the woods after a party gets busted by the cops, they hop into the nearest car they see and take off—the first decision of many in a night that will change their lives forever. By the light of day, these four would never be caught dead together, but when their getaway takes a dangerously unpredictable turn, sticking together could be the only way to survive.

With cinematic storytelling and compelling emotional depth, critically acclaimed author Erin Jade Lange takes readers on literary thrill ride.
3 stars out of 5 stars
*I received an ARC of this book in exchange for an honest review. But it did not influence this review in any way.*
I was super excited about starting
Rebel Bully Geek Pariah,
especially because of the comparison to John Hughes' The Breakfast Club. The book starts off nicely, with Sam, our narrator and pariah, getting fired from her job. It follows her as she meets our rebel, Andi. From there on, we are thrust into the story and meet the rest of the characters.
Once I started reading, I realized that this book nothing like the John Hughes' movie. I had to put the comparison away and read the book on it own.The only real comparison between the book and the movie is the characterization of the characters. They are group of different people with different backgrounds and upbringings and they come together in a night no one will forget.
Rebel Bully Geek Pariah
had some twists that I was not expecting and made it an entertaining read. I so was not expecting the ending and I like how Ms. Lange managed to do that twist. However, I had some trouble connecting with the Sam and the rest of the characters. Maybe it was because there was a lot going on and I just wanted to see how they were going to get themselves out of mess they had gotten into. Also, I didn't believe or see the flirtation and romance that bloomed between two of the characters. It didn't make sense to me, at all.
All in all, I enjoyed
Rebel Bully Geek Pariah
. It not The Breakfast Club but it a quick and easy read.

About the author:
author, journalist, obsessive-compulsive list maker.
AWKWARD 3RD-PERSON OFFICIAL BIO:
Erin writes facts by day and fiction by night. As a journalist, she is inspired by current events and real-world issues and uses her writing to explore how those issues impact teenagers.
She is an only child, so she spent a lot of time entertaining herself as a kid. This required her to rely heavily on her own imagination, which is probably why she became a writer.
Erin grew up in the cornfields of northern Illinois, along the Mississippi River in one of the few places it flows east to west. She now lives in the sunshine of Arizona and will forever be torn between her love of rivers and her love of the desert.