Have a favorite book? Series? One that you've just read or are currently reading? Favorite Friday is a bi-monthly meme hosted by
Books and Swoons
where we spotlight some of our Favorite Reads. Everyone is welcome to join. Just leave us a comment!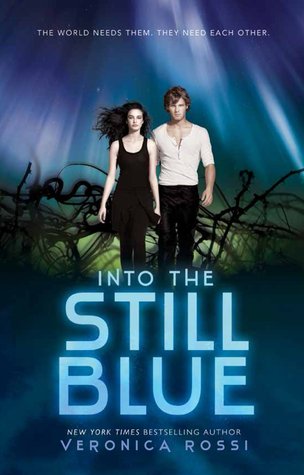 The race for survival comes to a thrilling close in the earth-shattering conclusion to Veronica Rossi's New York Times bestselling Under the Never Sky trilogy.

Their love and their leadership have been tested. Now it's time for Perry and Aria to unite the Dwellers and the Outsiders in one last desperate attempt to find the fabled Still Blue and bring balance to their world.
I love love love this series. This book has one my favorite ending to a series, ever. I was hooked from the beginning to end and I'm still so sad that this series is over. Pick this book up!
About the author:
Veronica Rossi is a best selling author of fiction for young adults. Her debut novel, UNDER THE NEVER SKY, was the first in a post-apocalyptic trilogy. Released in January 2012, it was deemed one of the Best Books of Year by School Library Journal. The series appeared in the NY Times and USA Today best seller lists and was published in over 25 foreign markets.
Her second series for young adults will begin with RIDERS (publishing February 16, 2016), the story of four modern day teens who become incarnations of the four horsemen of the apocalypse, and the prophetic girl who brings them together.
Veronica completed her undergraduate studies at UCLA and then went on to study fine art at the California College of the Arts in San Francisco. She is a lifelong reader and artist. Born in Rio de Janeiro, Brazil, she has lived in Mexico, Venezuela, and all over the United States, to finally settle in Northern California with her husband and two sons.
I hope you can join us in sharing and talking about some of your favorite reads. Book talk always make us happy.
What are one of your favorite reads?