The Fiery Heart
(Bloodlines #4)
Author:
Richelle Mead
Release Date: November 19, 2013
Publisher:
Razorbill
Source: Personal copy
Review by: Jenn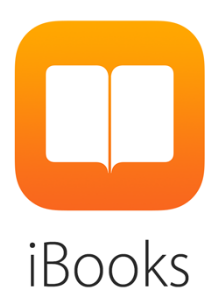 Sydney Sage is an Alchemist, one of a group of humans who dabble in magic and serve to bridge the wolds of humans and vampires. They protect vampire secrets - and human lives.
In The Indigo Spell, Sydney was torn between the Alchemist way of life and what her heart and gut were telling her to do. And in one breathtaking moment that Richelle Mead fans will never forget, she made a decision that shocked even her...
But the struggle isn't over for Sydney. As she navigates the aftermath of her life-changing decision, she still finds herself pulled in too many directions at once. Her sister Zoe has arrived, and while Sydney longs to grow closer to her, there's still so much she must keep secret. Working with Marcus has changed the way she views the Alchemists, and Sydney must tread a careful path as she harnesses her profound magical ability to undermine the way of life she was raised to defend. Consumed by passion and vengeance, Sydney struggles to keep her secret life under wraps as the threat of exposure — and re-education — looms larger than ever.
3.5 stars out of 5 stars
Oh my god. This book is my favorite from the
Bloodlines
series thus far. It had the wonderful surprise of Adrian's POV! I mentioned how I struggled with Sydney in the previous books and I was slowly learning to like her but with Adrian's POV thrown in the mix, this made
The Fiery Heart
all the better.
The ending for this book just about killed me. I knew something was happening on the Alchemist side, especially since they involved Sydney's sister. Sydney was busy juggling many responsibilities, tasks and Adrian and was unable to see the threat that came in the end. I am terrified at what will in the next book because Sydney showed us some pretty grim and scary stuff before involving the Alchemist. But knowing Sydney and the gang, I'm sure they'll make up some crazy and elaborate plan and get things done.
Richelle Mead has definitely upped her game with this book. I wish it happened sooner though and I didn't have to wait four books to fully get invested in the story and the characters.
Silver Shadows
, you're next!