Call Me, Maybe
Author:
Ellie Cahill
Release Date: February 9, 2016
Publisher:
Random House - Loveswept
Source: NetGalley
Review by: Jenn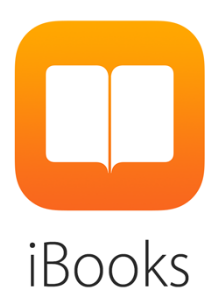 Clementine Daly knows she's the black sheep. Her wealthy, powerful family has watched her very closely since she almost got caught in an embarrassing scandal a few years ago. So when Clementine's sent on a mission to live up to the Daly name, politely declining isn't an option. Of course, the last thing she does before boarding the plane is to grab a stranger's phone by mistake—leaving the hunky journalist with herphone. Soon his sexy voice is on the line, but he doesn't know her real name, or her famous pedigree—which is just the way Clementine likes it.

Despite all the hassles, Justin Mueller is intrigued to realize that the beautiful brown-eyed girl he met at the airport is suddenly at his fingertips. They agree to exchange phones when they're both back in town, but after a week of flirty texts and wonderfully intimate conversations, Justin doesn't want to let her go. The only problem? It turns out that Clemetine has been lying to him about, well, everything. Except for the one thing two people can't fake, the only thing that matters: The heat between them is for real.
1.5 stars out of 5 stars
*I received an eARC of this book from the publisher in exchange for an honest review. However my opinion wasn't influenced by it.*
Call Me, Maybe,
unfortunately, was a disappointing read for me. The premise sounded like a book right up my alley and I read Ellie's
When Joss Met Matt
last year but didn't love it as much as her
Liz Czukas
' books, I was still excited about reading her newest book. Unfortunately, I had some problems falling for this book.
The story starts off strong, drawing me in to Clementine's world. We learn that she is part of royalty-like family in the United States and learns that she is the black sheep of the family for a reason we don't know yet. By a mistake not her own, her phone gets in the hand of a stranger and she has the stranger's phone. Once they realized their mistakes, they contact the other and make plans to return their phones, once they're back in town since both are lying to different ends of the country.
Right after the initial chapters is where it starts going downhill for me. Once I learn of Clementine's past mistake and the reason her family doesn't trust her, I find it hard to believe that she has no protection for her phone. It just really counterproductive in the grand scheme of things. I can see her point of view because her phone is not personalized but if she wants her grandparents off her back and have her family trust her again, not locking her phone is a huge risk.
My other problem was with how the story fell in a insta-love category. After only talking for a week, Clementine and Justin decide to meet up and return their phones and go on a date. I was okay with that up to that point, it the after the date and how fast they "fell" in love that really bothered me. After sleeping with each other on the first date, they want to spend every moment together. Again, that okay but it how they seem to fall for the other without really knowing the other person. Especially considering how Clementine was hiding a big secret.
Which brings me to my next point. Clementine just irritated me throughout most of the book. When she and Justin start flirting when they initially had the other's phone, she did something that seemed out of character. To me, considering her past scandal and the kind of person she seems to be, it seemed like a risk and I'm surprise she did it. I liked how she is a book lover and blogger and her wanting to do something in that respect. But considering her grandparents own a publishing company, I'm just surprised and annoyed she hasn't stepped up to do something with that. It would basically be a book blogger's dream. Also, while I understood some of Clementine's insecurities towards Justin, the fact that she withholds very important work related messages to him because who the person might be, is just too paranoid for someone who just started dating someone.
All in all, I'm sad I didn't end up falling in love with the book. It had great potential but it needed some work for me. I'm definitely hesitant to try Ellie's next book due later this year so I think I'll wait to see what other people say.