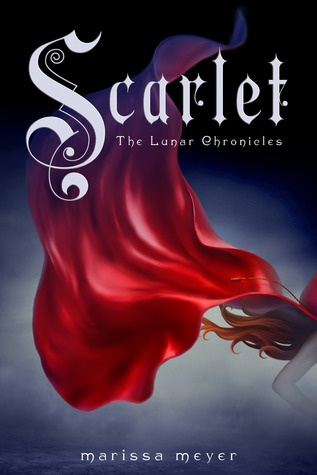 Scarlet (The Lunar Chronicles, #2)
Author:
Marissa Meyer
Release Date: February 5, 2013
Publisher: Feiwel and Friends
Source: Library
Review by: Nahomi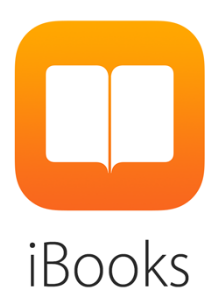 Cinder, the cyborg mechanic, returns in the second thrilling installment of the bestselling Lunar Chronicles. She's trying to break out of prison—even though if she succeeds, she'll be the Commonwealth's most wanted fugitive.

Halfway around the world, Scarlet Benoit's grandmother is missing. It turns out there are many things Scarlet doesn't know about her grandmother or the grave danger she has lived in her whole life. When Scarlet encounters Wolf, a street fighter who may have information as to her grandmother's whereabouts, she is loath to trust this stranger, but is inexplicably drawn to him, and he to her. As Scarlet and Wolf unravel one mystery, they encounter another when they meet Cinder. Now, all of them must stay one step ahead of the vicious Lunar Queen Levana, who will do anything for the handsome Prince Kai to become her husband, her king, her prisoner.
5 stars out of 5 stars
It was a wonderful surprise to find out that in
Scarlet
we still get the povs that were in
Cinder
! Although the focus of the story is Scarlet and Wolf we still get to read about all of the other great characters too!! There was so much going on in this story, that it made my head spin. I really loved this retelling of
Little Red Riding Hood.
Scarlet is fast paced and full of action and intrigue. You never really know who you can trust. Also it's heartbreaking as well. Holy moly towards the end I was in tears for Scarlet.
Scarlet is a kick ass character for so many reasons. She isn't afraid to speak her mind, and does what needs to be done even if it takes her shooting someone to accomplish her goal. I love her character so much! She is kind, trusting, but fearless and the same time. Her relationship with Wolf is odd. In the beginning I get that she is using him to get information about her grandmother, but as the story progresses it turns to more.
Wolf is hard to get a read on. He is good looking but aloof and I wanted to trust him but I couldn't let myself trust him completely. His relationship with Scarlet is interesting in the sense that there are mixed signals coming from him. I didn't really get a firm understanding of his character until the very end. There were definitely some very shocking moments for me where Wolf is concerned.
Scarlet is action packed and full of plot twists that will leave your head spinning and you itching to get your hands on the next book
Cress
.