Have a favorite book? Series? One that you've just read or are currently reading? Favorite Friday is a bi-monthly meme hosted by
Books and Swoons
where we spotlight some of our Favorite Reads. Everyone is welcome to join. Just leave us a comment!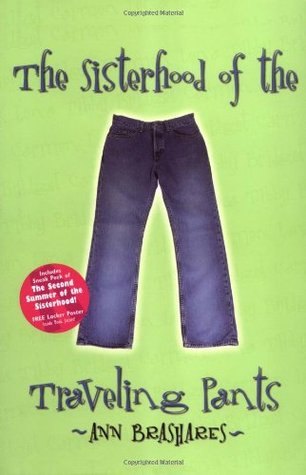 Some friends just fit together.

Once there was a pair of pants. Just an ordinary pair of jeans. But these pants, the Traveling Pants, went on to do great things. This is the story of the four friends—Lena, Tibby, Bridget, and Carmen—who made it possible.
This book was one of the few books I read back in my teens, and granted, all four books were already released and the movie was being promoted, it will forever hold a special spot in my heart. The friendship all the girls share and how they struggled to keep in touch, I love this book. Have you read it?
About the author:
Ann Brashares is the #1 New York Times bestselling author of the Sisterhood of the Traveling Pants series, 3 Willows, The Last Summer (of You & Me), and My Name Is Memory. She lives in New York City with her husband and their four children.
I hope you can join us in sharing and talking about some of your favorite reads. Book talk always make us happy.
What are one of your favorite reads?