Sapphire Blue (The Ruby Red #2)
Author:
Kerstin Gier
Release Date: October 30, 2012
Publisher: Henry Holt and Co
Source: Library
Review by: Nahomi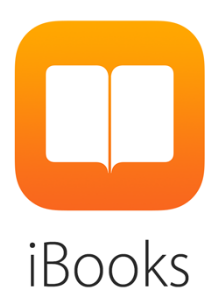 Gwen's life has been a rollercoaster since she discovered she was the Ruby, the final member of the secret time-traveling Circle of Twelve. In between searching through history for the other time-travelers and asking for a bit of their blood (gross!), she's been trying to figure out what all the mysteries and prophecies surrounding the Circle really mean.

At least Gwen has plenty of help. Her best friend Lesley follows every lead diligently on the Internet. James the ghost teaches Gwen how to fit in at an eighteenth century party. And Xemerius, the gargoyle demon who has been following Gwen since he caught her kissing Gideon in a church, offers advice on everything. Oh, yes. And of course there is Gideon, the Diamond. One minute he's very warm indeed; the next he's freezing cold. Gwen's not sure what's going on there, but she's pretty much destined to find out.
Rating: 4 stars out of 5 stars
It was great getting back into this world again! Sapphire Blue picks up right where Ruby Red leaves off. Sapphire Blue is literally the middle section of the trilogy there isn't a solid beginning, middle or ending. Gwynn learns a lot of information about what is going on but there are still a lot of unanswered questions.
There are a lot of wonderful character additions this time around. Xemurius is hilarious, his comment are sarcastic and made me laugh. I also felt like someone was actually on Gwynn's side; although it still not clear who she can trust. Gideon's brother is also an interesting addition to the story.
Gwynn's relationship with Gideon is hot for a millisecond then cold like a blizzard for the rest of the time. Her relationships with the other characters are all suspect. I still don't like Charlotte any better. The mysteries continue and keeping track of the different meetings in the past certainly kept me entertained. I'm dying to get my hands on Emerald Green to see how this story ends!