Sizzling Sixteen
(Stephanie Plum #16)
Author:
Janet Evanovich
Release Date: June 22, 2010
Publisher: St. Martin's Press
Source: Personal Copy
Review by: Jenn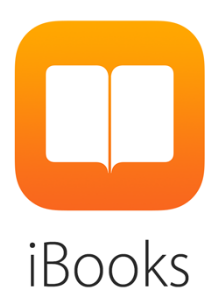 IT'S DANGEROUS TO OWE MONEY TO A MOBSTER…

Stephanie Plum's no-good cousin and boss, Vinnie, has been kidnapped over gambling debts – and if there's no Vinnie, that means she's out of a job. But until the bonds office closes, she's got bounty hunting to do.

Can they find Vinnie in time? Will the bonds office be able to raise enough money to cover Vinnie's debt? And exactly how much fried chicken does a guard-gator named Mr. Jingles eat?
3.5 stars out of 5 stars
It had been years since I'd last read a Stephanie Plum novel. So it was a treat catching up with Stephanie and the gang. Stephanie is still hilariously going after people as a bounty hunter and getting herself in situations that doesn't make any sense. This time, her antics are helped by Lula and Connie in their attempt in finding Vinnie
Like always, Janet Evanovich has me chuckling at the shenanigans she puts Stephanie in and wondering what else can go wrong before she finally puts a case to rest. I'm a little sad I didn't get more Joe Morelli and/or Ranger book time, especially Ranger. Whenever those two come in contact with Stephanie, the tension, both sexual and non-sexual is always off the charts.
Off to book seventeen!
Favorites quotes from
Sizzling Sixteen:
"Ranger sent us to check on you," Hal said. "We just got here, and we heard shots."
"Some moron ate my jelly doughnut," Lula said. "So I shot him." - Janet Evanovich, Sizzling Sixteen
"Are we fighting?" I asked Morelli.
"No. Were discussing."
"Are you sure?"
"Am I yelling?" Morelli asked. "Is my face purple? Are the cords on my neck standing out? Am I waving my arms around?"
"No."
"The were not fighting." - Janet Evanovich, Sizzling Sixteen
"What time is it?" Lula asked. "I might need a doughnut. Is it doughnut time?"
"I'm thinking about eating healthier," I said. "More vegetables and fewer doughnuts."
"What's that about?"
"I don't know. It just came over me."
"It's a bad idea. What do I look like, Mr. Green Jeans? How would it sound if I said it's vegetable time? People would think I was a nut. Nobody gets a craving for a vegetable. And I'm the one on the diet. What am I gonna do with one carrot or one asparagus? They are not mood enhancers, if you see what I'm saying."
"I see what you're saying, but there aren't any doughnuts between here and Ernie's house."
"I guess I could wait. And maybe you're right about the healthy eating. I'm gonna get a carrot cake doughnut."- Janet Evanovich, Sizzling Sixteen