Beautiful Boss
(Beautiful Bastard #4.5)
Author:
Christina Lauren
Release Date: February 29, 2016
Publisher:
Gallery Books
Source: Gallery Books
Review by: Jenn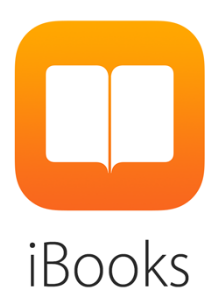 One Player tamed. One nerd girl satisfied. And one more major life decision to make. When Will fell for Hanna, her quirky sense of humor and fierce dedication to her career were part of the attraction. (Not to mention her coy newbie attitude toward sex and her willingness to let him teach her everything.) But when the job offers start rolling in for her—and oh, they do—Hanna has trouble deciding what she wants, where they should live, and how much she should burden Will with the decision. Magic between the sheets is only one part of a relationship…getting on the same page is quite another altogether.
5 stars out of 5 stars
*I received an early copy of this book from the publisher but my review is not influence by that in any way.*
Will and Hanna are my favorite couple in the Beautiful Bastard series and I love that we got another book from them. It was everything I was hoping it would be, it had sexy and dirty-talker Will, and funny, easy-going Hanna. These two are perfect for the each other. And I'm still jealous of Hanna for bagging a guy like Will even though both of them are fictional characters.
If you read the previous books, you know that they got engaged and
Beautiful Boss
is their wedding and the next step in their lives. Hanna has been fielding job offers and hasn't really been talking about it with Will. So with big changes in their lives, Will and Hanna do what they do best: they bang each other brains out. Which is never a bad thing when it includes Will Sumner.
This book made me laugh out loud and since it had a wedding, we got to see some of other favorites like Bennett and Chloe, Max and Sara, Jensen, and George! It was a mini reunion and I loved every page of it.
In the end, Will and Hanna come together and make a decision they're both happy with and it makes me nostalgic seeing player Will all shacked up in married life. It definitely feels like an end of an era to me. Which is what life is all about. Changes. But my nostalgia has more to do with the way Christina Lauren created this world and gave us so many characters to love and seeing these characters that we know and love, grow up. So for that, I applaud them for writing such wonderful characters that feels like friends of my own. I'm looking forward to the last
Beautiful
book and following these authors wherever they go.