Come On Closer
(Harvest Cove #4)
Author:
Kendra Leigh Castle
Release Date: March 1, 2016
Publisher: Signet
Format: Mass Market Paperback
Source: Signet
Review by: Jenn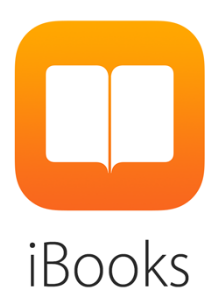 Nothing's sweeter than a chance at true love…

Larkin O'Neill refuses to let anything stand in her way. Despite a troubled upbringing, she's created the life she always wanted, surrounding herself with close friends and opening the bakery of her dreams. But the free-spirited baker is blindsided when she falls hard for the local bad boy. She knows that she should stay away, but the sizzling attraction between them is just too tempting…

Shane's love 'em and leave 'em ways have left him a persona non grata in Harvest Cove. But when Larkin bursts into his life, the handsome lawyer can't think of anywhere he'd rather be than by her side. She's the first person in a long time who believes there could be more to him than meets the eye. Now he's determined to prove to Larkin that he's worth taking a chance on—and prove to himself that he's the kind of man she deserves….
3 stars out of 5 stars
*I received an early finished copy of this book from the publisher, however, that did not influence my review in any way.*
I was super happy when I managed to get my hands on this book because I truly enjoyed
Every Little Kiss
and I wanted more from the little town of Harvest Cove. We met Larkin and Shane in the previous books and so I wanted to see what their story would be like. Larkin and Shane both have family baggage and while they seem to be complete opposite, Larkin being a free spirit who always sees the good in other, and Shane the woman womanizer of Harvest Cove, they both can't deny the attraction they feel for the other.
Their story is really touch and go. While Larkin tries to see and believe the best in people, she has a hard time in seeing any good in Shane because she's afraid of him, so they tend to make very slow progress in learning from each other. Since they took a little longer in getting together because of misunderstanding that really shouldn't have happened and because of family baggage that "separated" them, I was kind of over it and sped read towards the end. Which sucks because the beginning had such potential for a great book.
We did see some of the previous characters and it was so fun seeing them and where they are now. I haven't read book 1 and 3 but I really want to because seeing them now just pique my interest. I can't wait until the next book comes out because Fitz and Kira definitely seem like fun characters and I'm curious to see what shenanigans Kira will get herself in.