The Epidemic
(The Program #0.6)
Author:
Suzanne Young
Release Date: April 19, 2016
Publisher: Simon Pulse
Source: ARC given by friend
Review by: Jenn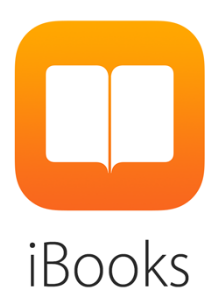 Can one girl help others find closure by slipping into the identities of their loved ones? Find out in this riveting sequel to The Remedy and companion to the New York Times bestselling The Treatment and The Program.

In a world before The Program…

Quinlan McKee has spent her life acting as other people. She was a closer—a person hired to play the role of the recently deceased in order to give their families closure. Through this process, Quinn learned to read people and situations, even losing a bit of herself to do so. But she couldn't have guessed how her last case would bring down her entire world.

The only person Quinn trusts is Deacon, her best friend and the love of her life. Except Deacon's been keeping secrets of his one, so Quinn must set out alone to find Arthur Pritchard, the doctor who's been trying to control her life. The journey brings Quinn to Arthur's daughter, Virginia, who tells Quinn the truth about Pritchard's motives. The former closer will start to see that she is the first step in fighting an epidemic.

But Quinlan doesn't want to be a cure. And with all the lies surrounding her, she realizes she has no one left to rely on but herself—even if she doesn't know who that is anymore.
4 stars out of 5 stars
Good Lord, Suzanne Young always gets me with her books. I am always nervous as I read her books because I never know what is coming towards her characters. But unlike the other books in the series
, The Epidemic
doesn't kill me with the feels like the others did in the sense that I wasn't paralyzed with fear and sadness. However, I was still nervous for Quinn because she seriously put herself in danger's way in the worst possible way.
After already experiencing
The Program
and
The Treatment
, I know what is coming. And while I hope for the best and wish that Quinn, Deacon and everyone finds their way out of the clutches of the grief department, I know that my hopes are futile. With the way
The Epidemic
ends, I wonder what Quinn and Deacon were up to during the
The Program/The Treatment
story line because Suzanne piqued my curiosity.
Also, with the way
The Epidemic
end, I'm in the mood to reread
The Program
and
The Treatment
so I can see how everything progressed now that I know how The Program initially started. I might reread considering that Suzanne is treating us with a new book set after
The Treatment
called
The Adjustment.
If you haven't already picked up this series, I really hope you do because they're so good and deserve some more love.