Walk the Edge
(Thunder Road #2)
Author:
Katie McGarry
Release Date: March 29, 2016
Publisher: Harlequin Teen
Source: NetGalley
Review by: Jenn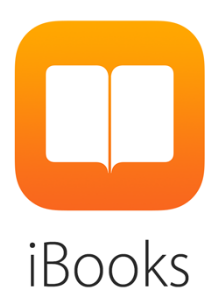 One moment of recklessness will change their worlds

Smart. Responsible. That's seventeen-year-old Breanna's role in her large family, and heaven forbid she put a toe out of line. Until one night of shockingly un-Breanna-like behavior puts her into a vicious cyber-bully's line of fire—and brings fellow senior Thomas "Razor" Turner into her life.

Razor lives for the Reign of Terror motorcycle club, and good girls like Breanna just don't belong. But when he learns she's being blackmailed over a compromising picture of the two of them—a picture that turns one unexpected and beautiful moment into ugliness—he knows it's time to step outside the rules.

And so they make a pact: he'll help her track down her blackmailer, and in return she'll help him seek answers to the mystery that's haunted him—one that not even his club brothers have been willing to discuss. But the more time they spend together, the more their feelings grow. And suddenly they're both walking the edge of discovering who they really are, what they want, and where they're going from here.
4 stars out of 5 stars
*I received an egalley from the publisher in exchange for an honest review. However, my review is not influence by it.*
I was super excited when I managed to get my hands on this book. I've read almost all of Katie's books for the exception of a few novellas, so I know that when I have a new one to read, I'm gonna love every word. And that was exactly the case with
Walk the Edge
.
Walk the Edge
follows the story of Breanna and Razor. They both come two completely different world. Breanna is number five from nine(!) kids, she is a good girl and is super smart. Razor is part of a Reign of Terror motorcycle club, which everyone is afraid of. However, both of them hide who they truly are from their close ones. This is especially true when Breanna gets into some trouble with a classmate and has to enlist Razor's help and in doing so, she helps him with something as well.
I really enjoyed the relationship that Breanna and Razor shared. I think that they are a good influence for each other and they bring out best in themselves. Which is especially important for their character growth. Katie McGarry write books that are set in the real world that teens are currently living in. The cyberbullying and threats Breanna receives rings very realistic and scary. Aside from that, the motorcycle world Razor lives in, it still is a little scary to understand and live in. Like Razor, I had (and still do) a hard time giving them complete blind trust without knowing what they would do. Especially considering the secret that was hidden from Razor. And to be honest, I don't agree or like with some of the stuff they do and what a potential girlfriend or wife has to be okay with.
I really savored this book. I took my time reading it until I couldn't anymore and had to plow ahead and read to find out how it would end. Like with every Katie McGarry book, there is no perfect bow to end the story but I love it just the same. Breanna and Razor managed to deal with their choices and their repercussions but not in their ideal way. However, considering the trouble that they get themselves in, their ending is pretty good.
I can't wait to read Chevy and Violet's story. I've been curious about those two since we've met them in
Nowhere But Here
and I'm excited to learn about their history. And if you haven't read a Katie McGarry's book, I beg you to start. You can start with any of her books since they are all companions books. But seriously, go pick up or borrow a copy of
Walk the Edge
and see how good Katie's books are.