The Distance Between Us
Author:
Kasie West
Release Date: July 2, 2013
Publisher: Harper Teen
Format: Paperback
Source: Personal Copy
Review by: Nahomi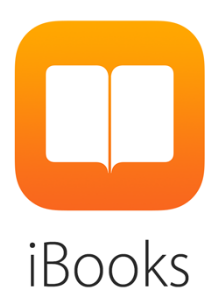 Seventeen-year-old Caymen Meyers studies the rich like her own personal science experiment, and after years of observation she's pretty sure they're only good for one thing—spending money on useless stuff, like the porcelain dolls in her mother's shop.

So when Xander Spence walks into the store to pick up a doll for his grandmother, it only takes one glance for Caymen to figure out he's oozing rich. Despite his charming ways and that he's one of the first people who actually gets her, she's smart enough to know his interest won't last. Because if there's one thing she's learned from her mother's warnings, it's that the rich have a short attention span. But Xander keeps coming around, despite her best efforts to scare him off. And much to her dismay, she's beginning to enjoy his company.

She knows her mom can't find out—she wouldn't approve. She'd much rather Caymen hang out with the local rocker who hasn't been raised by money. But just when Xander's attention and loyalty are about to convince Caymen that being rich isn't a character flaw, she finds out that money is a much bigger part of their relationship than she'd ever realized. And that Xander's not the only one she should've been worried about.
Rating: 4 stars out of 5 stars
The Distance Between Us
is a cute story. I wouldn't tag it as a summer read because I feel that some of the issues the story deals with are a bit heavy for a light summer read. On that note, I really liked the premise of the story. I like that it's set in a small town and that Caymen and her mom live above a porcelain doll store. I really enjoy reading stories that take place in these types of settings.
Caymen has a very dry humor. I got it but it really isn't my cup of tea. Although I will say that it definitely added comedic relief to some very uncomfortable situations. Her relationship with her mom at times was a little frustrating, but I enjoyed the dynamic between Caymen and the other characters.
The romance in the novel is reminds me of a fairy tale in some sense. Caymen is really determined not to like Xander, and he is determined to get to know her under any pretense. I love the scenes when they are "researching careers." Xander really tries hard to get Caymen to experience different jobs, in search of what she would like to do. There were definitely times when Xander had me swooning.
The Distance Between Us
had some plot twist that I didn't see coming. Overall, it was a very entertaining read. I didn't give it a higher rating because I felt Caymen carried a lot of baggage that wasn't hers to carry. Also the story deals with other issues that a bit heavier than what I was expecting.