Fly with Me
(Wild Aces #1)
Author:
Chanel Cleeton
Release Date: May 3, 2016
Publisher: Berkley
Format: eARC/Mass Market Paperback
Source: Berkely
Review by: Jenn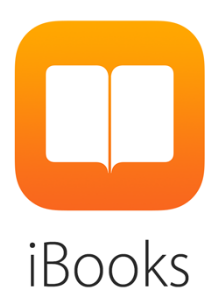 From the author of the Capital Confessions Novels comes the first in the steamy Wild Aces Romance series.

U.S. Air Force fighter pilot Noah Miller—call sign Burn—loves nothing more than flying hard and fast. When he meets a gorgeous and sassy woman while partying in Las Vegas, he immediately locks on to her.

Jordan Callahan owns a thriving clothing boutique, but her love life is far less successful. Her luck changes when six feet, two inches of sexy swagger asks her to dance and turns her world upside down.

One scorching weekend becomes an undeniable chemistry that they can't leave in Vegas. But the long distance relationship and their different lives threaten to ground their romance. And when the dangers of Noah's job become all too real, Jordan learns being with a fighter pilot means risking it all for a shot at love…
3.5 stars out of 5 stars
*I received an eARC of this title from the publisher but it did not influence this review in any way.*
1- Hot, steamy, and wild. I felt the chemistry between Noah and Jordan coming off the pages. Cleeton knows how to write sexual tension.


2- Interesting military field. Don't see fighter pilots in romance books as much as say Marines or Navy Seals.


3- I like how Cleeton showed how long distance relationships work. How both Jordan and Noah tried to make it work because they care enough about the other and in trying to make it work. Yes, I'm speaking from experience of having a long distance relationship for 2 years and only seeing that person once every other month.


4- I'm iffy with Jordan having to give up on her career and leave her family and friends and move to the other side of the world for Noah. I know Jordan was happy to do it but Noah wouldn't even think about retiring and leaving everything behind to be with her. It doesn't feel exactly fair when she built a career just like him and she's willing to leave it behind and he doesn't offer any other alternative from his end. If both had discussed leaving what they loved behind, I wouldn't feel as iffy with the situation.
5- I am SO looking forward to Thor's book. After that little preview at the end of Fly with Me, I'm hooked! He chose to be a fighter pilot rather than be with his fiancé? I'm SO there.