Get a Clue
Author:
Jill Shalvis
Release Date: January 1, 2008
Publisher: Brava
Format: iBooks
Source: Personal Copy
Review by: Jenn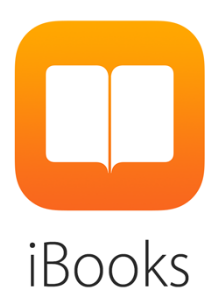 And You Think You've Had A Bad Day

City girl Breanne Mooreland gets left at the altar, takes the flight from hell to her honeymoon--alone--loses her luggage, and ends up snowed in at a Sierra mountains lodge run by the kookiest staff this side of the Addams Family. Oh, and there's a gorgeous naked man taking a shower in her suite who says he isn't going anywhere. That's just the first 24 hours. . .

Burned-out vice cop Cooper Scott is in serious need of this vacation, and he's not about to give up the only available room because an upset--okay, make that insane--woman is having a conniption fit. They'll just have to make the best of it--her side of the bed versus his. But when Cooper wakes up kissing the long, leggy Breanne, he wants to show her exactly what the honeymoon suite is intended for. But that will have to wait, because a screaming Breanne has just stumbled on a very dead body. So much for vacation. . .
1 star out of 5 stars
I was not prepared for
Get a Clue
. I thought I was getting some of Jill Shalvis' hero who knows when to be sweet and charming and when to be demanding what-I-say-goes alpha male. I was expecting a relatable, slightly awkward, strong, girl next door type heroines, with some loveable side characters, some hot sexy times and an interesting plot. Instead, what I got was neurotic heroine whom I wanted to give a chill pill to, some kooky side characters, an all over the place plot, and a hot alpha male. I finished this book by pure determination and by lots of skimming. I think I mostly finished just because I wanted to know how it ended, yes I have masochistic tendencies apparently, and because the hero was the only person I truly care for as well as for the journal entries at the beginning of each chapter.
Our heroine, Breanne, is a tad too high strung for me. She jumps at any little noise all the while she talks she is this independent city girl who can take care of herself because she can take on the city by herself. Look, I get it, she in the woods, in a place where she doesn't know anyone so she's scared. This city girl (me) who has never gone camping would be scared out of my mind just like Breanne. But good grief, she took everything to an extreme and I spent more time just rolling my at her antics.
I'm so surprised that this is an actual work by Shalvis. If I had read this before reading her newer work, I probably wouldn't have read anything else by her. She has come a long way from her early work. If you want to read a Shalvis book, I'd recommend that you start with her
Lucky Harbor
or
Animal Magnetism
series instead of this standalone.