Wild Crush
(Wild Cards #2)
Author:
Simone Elkeles
Release Date: September 22, 2015
Publisher: NLA Digital LLC
Format: E-book
Source: Personal Copy
Review by: Nahomi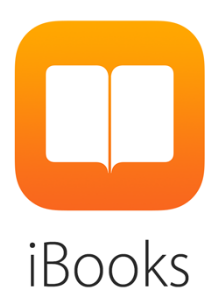 When the only girl you want is the one you can't have...

Bad boy Vic Salazar breaks all the rules except one: Don't make a move on your best friend's girl. It's a Guy Code that Vic lives by. It doesn't matter that he's had a crush on her for years. Monika Fox is off limits.

Monika has a secret of her own and when a tragedy throws her and Vic together, the only boy she trusts is the one she shouldn't confide in. Vic.

As Vic struggles to keep his distance, and Monika struggles with her secrets, will their wild connection violate every rule both vowed never to break—about relationships, about friendship, about love?
Rating: 3.5 stars out of 5 stars
A while back I read Derek and Ashtyn's story in
Wild Cards
and fell in love with this world and its characters. I was so excited when I saw that the second book
Wild Crush
was out that I purchased it immediately! The story is good.
Wild Crush
is filled with a lot of angst and drama. The pacing is a little slow, although the climax is intense. The story tends to drags a little towards the end.
I felt a little hesitant throughout the entire story because I wasn't sure how Vic being in love with his best friend's girl would pan out, but Simone Elkeles covered all of her bases in this respect. Trey was living a double life and I don't want to go into details, but his behaviors were meant to ease the, she's my best friend's girl and I'm breaking the code uneasiness.
I didn't really connect with Vic and Monika. Monika comes off as a strong character because of all of her issues, but she wasn't my cup of tea. Vic is tough on the outside and a softy on the inside, which I usually love but something about him didn't make me crush on him like I usually do with characters that are similar.
It was great to see Derek and Ashtyn again, as well as Alex from Perfect Chemistry!! Overall it's a good story, but not one of my favorites from Simone Elkeles.