The Great Hunt
(Eurona Duology #2)
Author:
Wendy Higgins
Release Date: March 8, 2016
Publisher: HarperTeen
Format: eARC
Source: Edelweiss / HarperTeen
Review by: Jenn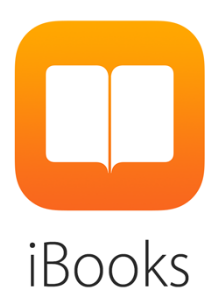 Kill the beast. Win the girl.

A strange beast stirs fear in the kingdom of Lochlanach, terrorizing towns with its brutality and hunger. In an act of desperation, a proclamation is sent to all of Eurona—kill the creature and win the ultimate prize: the daughter of King Lochson's hand in marriage.

Princess Aerity understands her duty to the kingdom though it pains her to imagine marrying a stranger. It would be foolish to set her sights on any particular man in the great hunt, but when a brooding local hunter, Paxton Seabolt, catches her attention, there's no denying the unspoken lure between them…or his mysterious resentment.

Paxton is not keen on marriage. Nor does he care much for spoiled royals and their arcane laws. He's determined to keep his focus on the task at hand—ridding the kingdom of the beast and protecting his family—yet Princess Aerity continues to challenge his notions with her unpredictability and charm. But as past secrets collide with present desires, dire choices threaten everything Paxton holds dear.

Inspired by the Grimm Brothers' tale, "The Singing Bone," New York Times bestselling author Wendy Higgins delivers a dark fantasy filled with rugged hunters, romantic tension, outlawed magic, and a princess willing to risk all to save her people.
3 stars out of 5 stars
*I received an eARC of this title from the publisher but it did not influence this review in any way.*
1- Good story. I like the plot of how a king who married for love and was going to do the same for his kids and had to go back on his word in order to save the kingdom because of beast going around killing people. I was curious to see where Wendy was going to take the story.
2- I liked the characters, to an extent. Aerity is naïve and Paxton is an ass. Paxton is mean and crude to Aerity just because he feels that everyone is kissing up to her. Aerity in turn, dislike how he speaks to her but find him attractive even after the fact. It really doesn't compute for me, which it explains why I had such a hard time liking either of them. I also really didn't see the attraction they both shared towards each other so I had a hard time picturing them together.
3- I am looking forward to the next book and learning how the story wraps up. Hopefully Paxton learns to be a bit nicer and Aerity grows more of a backbone and tells Paxton to shove it when he is crude to her.