Into the Blue
(Wild Aces #2)
Author:
Chanel Cleeton
Release Date: July 5, 2016
Publisher: Berkley
Format: eARC
Source: Berkley
Review by: Jenn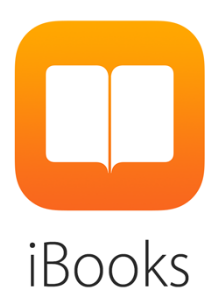 From the author of Fly with Me and the Capital Confessions Novels comes the newest in the sexy Wild Aces Romance series.

Eric Jansen—call sign Thor—loves nothing more than pushing his F-16 to the limit. Returning home to South Carolina after a tragic loss, he hopes to fix the mistake he made long ago, when he chose the Air Force over his fiancée.

Becca Madison isn't quick to welcome Thor back. She can't forget how he shattered her heart. But Thor won't give up once he's set his sights on what he wants—and he wants Becca.

Thor shows Becca that he's no longer the impulsive boy he used to be, and Becca finds herself irresistibly drawn to him. But will Thor be able to walk away from his dream of flying the F-16 for their love or does his heart belong to the sky?
3.5 stars out of 5 stars
*I received an eARC of this title from the publisher, however, it does not influence this review in any way.*
1- I totally enjoyed
Into the Blue
. Chanel Cleeton hooked me with this second chance love story and with our hero, Thor. I'm married to a law student so it was fun having a female heroine lawyer because I can understand the pains and concerns she has over her and Thor's relationship and her commitment to her job.
2- I loved the relationship dynamics between Thor and Becca. I found it so interesting how they fought against each other but were honest and upfront about what they needed from each other. Both are older and know what they want and what they can and cannot live without. I loved how Cleeton showed how Thor grew up. How he came to realizing what his passion was and how to become a better man. And I liked how Becca learned and realized that Thor needed to leave to become a worthy man for her. Even if the decision hurt both of them, in the end, they managed to find themselves again.
3- I can't wait for book 3 of the series. I'm definitely curious to see what Easy gets himself into and how he will face his demons.