Shadow & Bone
(The Grisha #1)
Author:
Leigh Bardugo
Release Date: June 5, 2012
Publisher: Henry Holt and Co. (BYR)
Format: Hardcover
Source: Personal Signed Copy
Review by: Jenn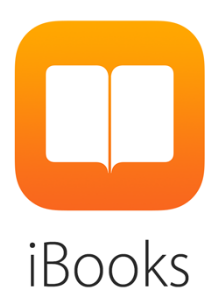 Surrounded by enemies, the once-great nation of Ravka has been torn in two by the Shadow Fold, a swath of near impenetrable darkness crawling with monsters who feast on human flesh. Now its fate may rest on the shoulders of one lonely refugee.

Alina Starkov has never been good at anything. But when her regiment is attacked on the Fold and her best friend is brutally injured, Alina reveals a dormant power that saves his life—a power that could be the key to setting her war-ravaged country free. Wrenched from everything she knows, Alina is whisked away to the royal court to be trained as a member of the Grisha, the magical elite led by the mysterious Darkling.

Yet nothing in this lavish world is what it seems. With darkness looming and an entire kingdom depending on her untamed power, Alina will have to confront the secrets of the Grisha…and the secrets of her heart.
4 stars out of 5 stars
How can I have waited so long to start the Grishas Trilogy?! I have no one to blame but myself but still! I picked up
Shadow and Bone
because one of my reading goals this year was to read some of my "old" books from my shelves. And boy, am I excited I FINALLY picked it.
Leigh Bardugo created a world that reads so real and scary. The characters, complexed and three-dimensional. The villain! It been a while, since Tahereh Mafi's
Shatter Me
series to be exact, that I found myself wanting to know and being intrigued by the villain, The Darkling. I liked Alina, our heroine, and I'm looking forward to seeing her embrace her powers and learn her own strength. I'm not sure how I feel about Mal, to be honest. I liked how he came through for her but I don't feel like he's the one for Alina.
I can't wait to see what Alina will do next and what will be The Darkling's next move. This series is shaping up to completely suck me in and at least the one good thing about waiting to read this series, is that all the books are out so no wait in between them.