A Little More Love
(Harvest Cove #5)
Author:
Kendra Leigh Castle
Release Date: September 6, 2016
Publisher: Berkley
Format: eARC
Source: Berkley/NetGalley
Review by: Jenn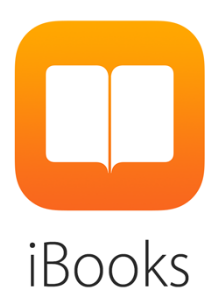 Kira Andersen's professional instinct for a story has never led her wrong. So when she learns of a famous writer hiding in plain sight in a tiny New England town, she can't resist following the trail. The only problem is everyone in Harvest Cove seems intent on keeping her from tracking down the elusive author—especially a handsome distraction who's making it very hard to focus on the job…

Henry "Fitz" Fitzroy has no intention of letting a nosy reporter uncover his alter-ego as superstar writer Malcom Roy. Only Kira's persistence is hard to deny—as is his own attraction to her. The more time he spends with her, the more he discovers he'd give almost anything to keep her in his life. But as work and play become inexorably entwined for Kira and Fitz, they realize that getting what they want for their careers might mean losing everything their hearts desire…
4 stars out of 5 stars
*I received an eARC of this book from the publisher. However, my review is not influenced by that in any way.*
Kendra Leigh Castle is quickly becoming my go-to feel good romance author. A Little More Love was such a quick read for me. I enjoyed every page and I loved being back in the little town of Harvest Cove. Seeing some of my favorite characters from the previous books and learning what they were up was definitely fun.
In this book, Kira, twin sister of Seth from book two, Every Little Kiss, goes to Harvest Cove for two reasons: Seth's wedding, and to nab elusive fantasy author Malcolm Roy for an interview. Fitz wants nothing to do with the interview that Kira wants from his alter ego but he can't help but be attracted to her. He decides to get to know her as Fitz and then work out how to deal with the interview.
I loved these two together. They were both a little awkward with each other but I loved how they just came together, naturally and effortless. Kendra did an awesome job with making their sexual tension hot and real. And I cannot complain about the sexy times.
I'm not sure if the series will end here but if it is, I'm sad to see it end and if it not, I look forward to more from Harvest Cove. If Kendra continues to write more contemporary romance, I know I'll definitely be reading more from her.