How to Lose a Bachelor
Author:
Anna Banks
Release Date: November 9, 2015
Publisher:
Entangled Bliss
Format: ebook
Source: Personal Copy
Review by: Jenn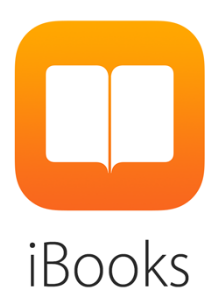 Revenge was never this much fun...

When Rochelle Ransom auditioned for the dating show Luring Love, she had big plans for winning the prize money to help her favorite charity-and if she won the hot bachelor's heart, even better. But at the last minute she finds out the hot bachelor is her ex-boyfriend, Grant Drake. Desperate to keep her distance from him, she'll do anything-and everything-to get voted off.

Years ago, Rochelle broke Grant's heart, and he's out for revenge. There's no way he'll vote her off.

After all, vengeance is a dish best served red-hot…and on live television.

When her hilarious antics to get kicked off the show escalate, Grant's reminded why he fell in love with her the first time. Now he isn't sure which might be more fun… Seeing how far Rochelle is willing to go to get away or how far he will to keep her forever.
1 stars out of 5 stars
I was super excited about starting this book. The premise sounded like it would be a sweet and funny book where I could just breeze through it. However, I ended up having a huge dislike towards the heroine, Rochelle. I thought she was crazy throughout the book. She didn't need to act the way she did even if the bachelor was her ex-boyfriend from college who broke her heart. I understand she wanted to get voted off but the way she acted wasn't funny, which is what I'm guessing the author was trying to portray. It was just horrendous to read because her antics were over the top and unnecessary. Especially, for a woman on a mission to get the prized money and donate it to her favorite charity. She's supposed to be a lawyer, for godsakes. She can act professionally and still try to get voted off. I feel like her being a lawyer was only because she likes to argue and is very stubborn.
Her actions towards Grant, our bachelor, I never fully understood. She didn't fully trust him, which I get but why would she say she forgives him and then run like hell from him when one of the other contestants throws everyone for the loop with her explosive "confession"? I don't understand how she didn't pick up on how it seemed awfully convenient what this particular contestant was saying at that particular time.
This book left a lot to be desired. In theory, the premise of this book would have been right up alley, but unfortunately, it fell flat.