Three Simple Words
Author:
A. J. Pine
Release Date: October 17, 2016
Publisher: Entangled Publishing
Format: eBook
Source: Entangled Publishing
Review by: Nahomi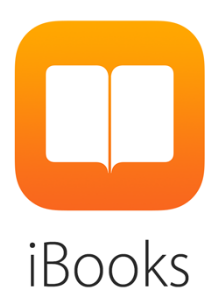 She's holding out for a happy ever after.

Annie
I know where to find my happily ever after—between the pages of a romance novel. It's why I sell books, why I blog about them, and why I'll never get disappointed by love.

So what if my brother's best friend from high school is now a bestselling author? Or that he just blew back into town on a Harley, filling out a pair of jeans like he never did before? Or that he's agreed to do a signing at my bookstore on such short notice? Because despite all his adoring female fans, I kind of hated his book.

Wes
The last time I saw Annie Denning, she was a senior in high school, three years older than me and way out of my league. Now I'm her last-minute date to a wedding, and what started as a night of pure fun has turned into something more real than either of us anticipated.

Annie is my muse. When I'm with her, my writer's block fades away, and the words finally flow.

The only problem? She wants the fairy tale—her very own happily ever after—and anyone who's read my book knows the truth. I just don't believe they exist.
Rating: 5 stars out of 5 stars
*I received an early copy of this title from the publisher, however, my review is not influenced by it in any way.*
A.J. Pine's writing has a way of sucking me into her stories. I am a fan of Pine's work, and when I read the synopsis of
Three Simple Words
I just had to read it! I fell in love with the story and its characters from the get go. Three Simple Words is funny and heart warming.
Annie and Wes are remarkable characters. Pine transformed them from what seemed like typical romance characters to characters that are unique and three dimensional. Annie is funny, smart and sarcastic. Wes, is HOTT, egotistical and witty. Together Annie and Wes had amazing chemistry! The love scenes were extremely sexy and intimate.
I enjoyed the dialogue in the story. Several times I found myself laughing out loud. There are several book references that were really entertaining. I loved the elements of forbidden love. A. J. Pine does a phenomenal job of creating an environment for her characters that makes me as a reader feel at home.
Three Simple Words
is a beautifully crafted story that I would recommend to anyone who loves to read romantic comedies.