On Broken Wings
(Wild Aces #3)
Author:
Chanel Cleeton
Release Date: January 3, 2017
Publisher: Berkley
Format: Mass Market Paperback / eARC
Source: Berkley / NetGalley
Review by: Jenn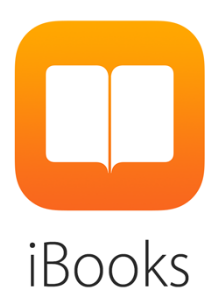 The author of Into the Blue and Fly with Me returns with the newest, hot and high-flying Wild Aces romance...

A year after losing her husband, Joker, the squadron commander of the Wild Aces, Dani Peterson gets an offer from his best friend, Alex "Easy" Rogers, to help fix up her house. Dani accepts, and their friendship grows—along with an undeniable attraction.

Racked by guilt for loving his best friend's widow, Easy's caught between what he wants and can't have. Until one night everything changes, and the woman who's always held his heart ends up in his arms. Yet as Easy leaves for his next deployment, he and Dani are torn between their feelings and their loyalty to Joker's memory.

But when Dani discovers something that sends them both into a spin, the conflicted lovers must overcome the past to navigate a future together…
4 stars out of 5 stars
*I received an early copy of this book from the publisher in exchange for an honest review.*


I was SO excited when I got my hands on this book. I've been itching to get Easy's story ever since we learn of his love to Dani, one of his best friend's wife in
Fly With Me
. Knowing how broken these two would be since the death of Joker, especially Dani, I braced myself for tears and feels while I was to read this book. So when I read Dani's first chapter, I was a mess. Chanel Cleeton had me crying like a baby while my heart broke into tiny little pieces.
I was curious to see how Cleeton was going to handle Easy and Dani's story because of their connection but I just loved how it was dealt with. The grief and guilt and the acceptance that it's okay to move on, Cleeton handled that absolute care and in perfect characterization for these two. It definitely resonated true and real for me. Also, when these two are together, the familiarity that they share and how easy and relax they are around each other, I just loved it. It was so well written that it just oozes off the pages.
My biggest complaint against this book is something that I don't want to give away but considering it bothered so much to the point that I can't rate it any higher, is the subplot that happened after Easy is deployed. I honestly saw it happening a mile away and it bothered me so much because I felt like they could have come together without this plot point. In a way, it felt like a cop out for Dani in not being able to admit to her feelings without that added influence. I felt like that relationship they were brewing didn't need that to happen.
Aside from that, I enjoyed this book for all the emotions it managed to bring out in me. This love story had me sobbing and hoping for relief from the pain and I love books that are able to bring such emotions out in me. Chanel Cleeton wrote such a wonderful series that I'm sad to say goodbye to and managed to introduce me to a different military lifestyle I didn't have much knowledge on. I can't wait to see what else she writes but in the mean time, I might just go an reread some of my favorite parts of the Wild Aces trilogy.
About the author:
After years spent studying international politics in London and a stint in law school, Chanel Cleeton found her passion crafting smart and sexy contemporary romances and thrillers. An avid reader and hopeless romantic, she's happiest curled up with a book, her three dogs lounging beside her. Chanel is a lover of big sunglasses, irresistible handbags, food covered in sprinkles, and pint-sized pups with larger-than-life personalities.

She is published by Harlequin and Penguin and is the author of the International School, Capital Confessions, Assassins, and Wild Aces series. Chanel also writes historical fiction as Chanel Dolz Cleeton. She is represented by Kevan Lyon of Marsal Lyon Literary Agency.
Author Links:
Website / Facebook / Facebook Reader Group Twitter / Goodreads / Instagram / Newsletter / Tumblr / Pinterest
Check out the rest of the tour:
January 2nd-
I'm a Sweet and Sassy Book Whore
Logan Sports Book Section
Guilty Pleasures Book Reviews
An Asian Chick & Her Cat Walk Into a Book Blog
Les Chroniques Aléatoires
Straight Shootin' Book Reviews
Ramblings of a Daydreamer
Four Chicks Flipping Pages
The Sisterhood of the Traveling Book Boyfriends
Literati Literature Lovers
Reading Between the Wines Book Club
A Fortress in Books
Bookish Wanderlove
Books & Swoons
The Readdicts
Under the Cover and Between the Sheets
Read Your Writes
Smokin' Hot Book Blog
Quesarasera Book Blog
The Reading Cafe
Ramblings from this Chick
The Crafty Engineer's Bookshelf
Southern Vixens Book Obsessions
Hot Books Hotter Book Boyfriends