Hard Hitter
(Brooklyn Bruisers #2)
Author:
Sarina Bowen
Release Date: January 3, 2017
Publisher: Berkley
Format: eARC / Mass Market Paperback
Source: NetGalley / Berkley
Review by: Jenn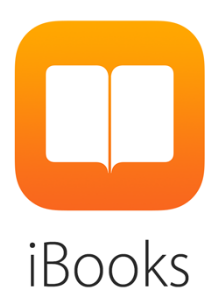 He's a fighter in the rink, but he's about to learn that playing nice can help you score...

As team captain and enforcer, Patrick O'Doul puts the bruise in the Brooklyn Bruisers. But after years of hard hits, O'Doul is feeling the burn, both physically and mentally. He conceals his pain from his coach and trainers, but when his chronic hip injury becomes too obvious to ignore, they send him for sessions with the team's massage therapist.

After breaking up with her long-term boyfriend, Ari Bettini is in need of peace of mind. For now, she's decided to focus on her work: rehabilitating the Bruisers' MVP. O'Doul is easy on the eyes, but his reaction to her touch is ice cold. Ari is determined to help O'Doul heal, but as the tension between them turns red hot, they both learn that a little TLC does the body good...
4 stars out 5 stars
*I received an early copy of this title from the publisher in exchange for an honest review.*
I loved being back in the hockey world of the Brooklyn Bruisers. Sarina Bowen created a group of characters that I want to learn more about and hang out with at the same time. In this book, we got the prickly, and kind of anti-social captain of the Brooklyn Bruisers, Patrick O'Doul, whom we met back in
Rookie Move
and the team's massage therapist and yoga instructor, Ari Bettini.
I loved seeing these two come together and slowly learned about the other. I loved seeing how they got under each other skin as they realized how good they were together, even though Ari was trying to lie to herself about it. Ari and Patrick are two completely different people but they compliment each other so well and I'm glad that Ari was able to see that Patrick is the right guy for her.
I'm super excited about the next book in the series,
Pipe Dreams
, Lauren has scared me several times now so I'm curious to learn her story. I am sad though because I really wanted Becca' and Nate's story.