Unspeakable
(Tracers #2)
Author:
Laura Griffin
Release Date: June 29, 2010
Publisher: Pocket Books
Format: Mass Market Paperback
Source: Personal Copy
Review by: Jenn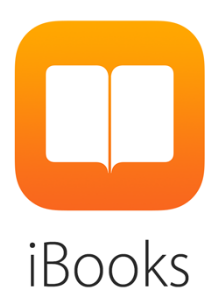 ELAINA MCCORD WANTS TO FIND A KILLER.

BUT HE'S ALREADY FOUND HER.

Elaina McCord's dream of being an FBI profiler is in danger with her first case—investigating a string of murders near a Texas beach resort. The victims, all young women, were drugged and brutally murdered, their bodies abandoned in desolate marshland. Elaina's hunch—met with disbelief by local police—is that these are only the latest offerings from a serial killer who has been perfecting his art for years, growing bolder and more cunning with each strike.

True-crime writer Troy Stockton has a reputation as an irresistible playboy who gets his story at any cost. He's the last person Elaina should trust, let alone be attracted to. But right now Troy, along with the elite team of forensics experts known as the Tracers, are her only allies in a case that's turning dangerously personal. A killer is reaching out to Elaina, taunting her, letting her know how ruthless he is and how close he's getting. Now it's not just her career that's in danger—it's her life…
3.5 stars out of 5 stars
Unspeakable
follows Elaina, an FBI rookie agent, being sent to a small beach town in Texas to provide help in a case where she is not wanted but definitely needed. Troy, a true-crime writer, has some clout with the police department decides to help her but for personal reasons we later learn. The story follows at a steady pace which had me nervously wondering who the killer was throughout the whole book. The romance of the story wasn't exactly what I cared for but that's because I didn't see the appeal of Troy. However, I'm noticing that in Laura Griffin's books, the romance is not the only appeal of the books so I can overlook it and it'll be fine.
My only complaint was how Elaina finally get a shot at her dream job and she turns it down to be closer to Troy. She said she wanted to gain more experience but she can do that while working at her dream job. Troy is a true-crime writer, he can write from anywhere so he could have told her he would follow her instead.
I'm looking forward to reading the next book, a novella called
Unstoppable
. I am loving all the romantic suspense and you should definitely check out this series.