Have a favorite book? Series? One that you've just read or are currently reading? Favorite Friday is a weekly meme hosted by
Books and Swoons
where we spotlight some of our Favorite Reads. Everyone is welcome to join. Just enter your information on the linky or leave us a comment!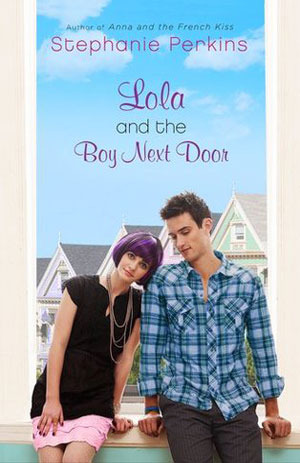 Lola Nolan is a budding costume designer, and for her, the more outrageous, sparkly, and fun the outfit, the better. And everything is pretty perfect in her life (right down to her hot rocker boyfriend) until the Bell twins, Calliope and Cricket, return to the neighborhood. When Cricket, a gifted inventor, steps out from his twin sister's shadow and back into Lola's life, she must finally reconcile a lifetime of feelings for the boy next door.
This is a great story full of wonderful characters! Lola is creative and unique. Cricket is sooo sweet! It was fun to read and left me with a smile on my face in the end. Ooh and I can't forget to mention that I got to catch up with Anna and St. Clair!
About the author: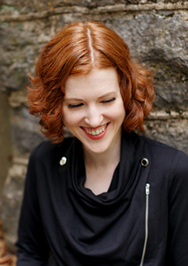 Hi, there! I'm Stephanie Perkins, and I'm the New York Times and international bestselling author of Anna and the French Kiss, Lola and the Boy Next Door, and Isla and the Happily Ever After, as well as the editor of the romantic holiday anthology My True Love Gave to Me. I was born in South Carolina, raised in Arizona, attended universities in San Francisco and Atlanta, and now I live in the mountains of Asheville, North Carolina.

My best friend is my husband Jarrod. Our house is almost a hundred years old, and every room is painted a different color of the rainbow. We share it with a cat named Mr. Tumnus.

I've always worked with books—first as a bookseller, then as a librarian, and now as a novelist. On weekdays, you'll find me at my desk, typing away, downing cups of coffee and tea. On the weekend, you'll find me at the movies, waiting for the actors to kiss. I believe all novels and films should have more kissing.
I hope you can join us in sharing and talking about some of your favorite reads. Book talk always make me happy.
What are one of your favorite reads?