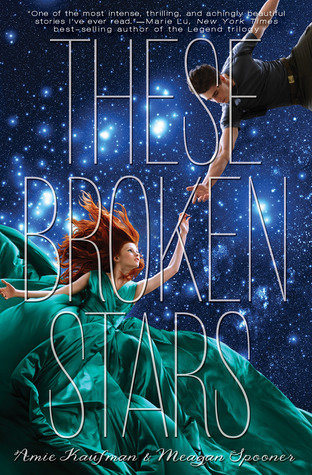 These Broken Stars
(Starbound #1)
Author:
Amie Kaufman
and
Meagan Spooner
Release Date: December 10, 2013
Publisher: Disney Hyperion
Source: Personal Copy
Review by: Nahomi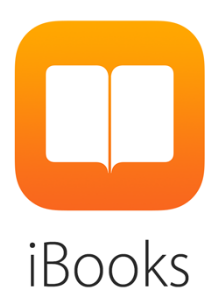 Luxury spaceliner Icarus suddenly plummets from hyperspace into the nearest planet. Lilac LaRoux and Tarver Merendsen survive -- alone. Lilac is the daughter of the richest man in the universe. Tarver comes from nothing, a cynical war hero. Both journey across the eerie deserted terrain for help. Everything changes when they uncover the truth.

The Starbound Trilogy: Three worlds. Three love stories. One enemy.
4.5 stars out of 5 stars
A while ago I went to the book signing for This Shattered World. After hearing Amie Kaufman and Meagan Spooner talk about their stories, I had to have them (it didn't hurt that the covers are gorgeous)! So, I bought These Broken Stars and This Shattered World and they've been on my to-read list ever since. I was finally able to reading These Broken Stars and I am so happy I did! I am not a Sci-fi fan but this book is sooo good.
These Broken Stars is a great story that depicts strength in the face of adversity. I love how this book highlights the ability to adapt and change through Lilacs and Tarver's experience and character growth. The banter and dialogue between Lilac and Tarver is great; and I really enjoyed the love hate relationship between them. Lilac comes off as spoiled and superficial but turns out to be this really smart, strong, and a kind person. In the beginning Tarver was annoying, and a little too judgmental for my taste. Don't get me wrong I really loved his character. Tarver is rough around the edges but a total sweetheart who had me swooning a lot. Lilac and Tarver are really multidimensional characters that I grew to love as the story progressed.
My curiosity of how Lilac and Tarver's relationship would play out was the reason I kept reading this story; because I found the beginning a little slow. As I mentioned before I'm not a fan of Sci-fi and there was some world building in the beginning that was necessary but that I wasn't into. After the beginning and the action started I was hooked. The pacing alternated between spurts of action and waiting. There is an element of mystery which really keeps the plot interesting and left me wanting more. There was a point in this story during which my heart literally broke and I was a hot mess. I couldn't believe Kaufman and Spooner did that. I was so freakin' sad, jeez. I was biting my nails right until the very end. These Broken Stars is a great story it has a little of everything: action, suspense, mystery, romance and heart break. I can't wait to read This Shattered World and Their Fractured Light.