Lady Renegades
(Rebel Belle #3)
Author:
Rachel Hawkins
Release Date: April 5, 2016
Publisher:
Putnam Juvenile
Format: ARC
Source: Putnam Juvenile
Review by: Jennifer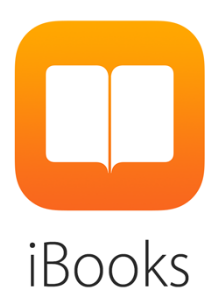 Just as Harper Price starts coming to terms with her role as David Stark's battle-ready Paladin, protector, and girlfriend—her world goes crazy all over again.

Overwhelmed by his Oracle powers, David flees Pine Grove and starts turning teenaged girls into Paladins—and these young ladies seem to think that Harper is the enemy David needs protecting from. Ordinarily, Harper would be able to fight off any Paladin who comes her way, but her powers have been dwindling since David left town, which means her life is on the line yet again.

Now, it's a desperate race for Harper to find and rescue David before she backslides from superhero to your garden-variety type-A belle.

New York Times bestselling author Rachel Hawkins brings the fun once again in the finale of this pitch-perfect romantic paranormal comedy series.
3.5 stars out of 5 stars
*I received an ARC of this book from the publisher but it did influence this review in any way.*
Lady Renegades
is a few months after
Miss Mayhem
and Harper is trying to return to normal after David's quick departure. Even though she wanted things normal, she's feeling restless with not knowing where David went off to. After series of events where she and Bee are having the same dreams and fighting for Harper's life, they go off in search for David with help from a surprising character.
To be honest, the person that they get help from (I'm not saying any names because I was shocked! and I want you to be too), I was a little nervous in trusting. I was always worried about their motivations and reasons. However, the trio proved to be a very funny combination and in a weird way, I like the way they all meshed and worked with each other.
As the story continued to neared its end, I was worried about how it was going to end. After reading the previous two books and putting in perspective what needed to be done, I knew how it was supposed to play out. I was actually surprised that Rachel Hawkins was actually going to end the series on that note but there was still one more little surprise in the end. I was both happy and disappointed by the surprise. Happy because of reasons I won't say because it's too spoiler-y and disappointed because I felt like everything we went through before was for no reason after all.
However, I'm still happy with the way the series wrapped up. Harper was always fun to be around and I think I'll miss her character a lot; Rachel wrote her brilliantly. And of course, I'll miss Rachel Hawkins' snark and comedy but I know I'll get it in more books.