Have a favorite book? Series? One that you've just read or are currently reading? Favorite Friday is a weekly meme hosted by
Books and Swoons
where we spotlight some of our Favorite Reads. Everyone is welcome to join. Just enter your information on the linky or leave us a comment!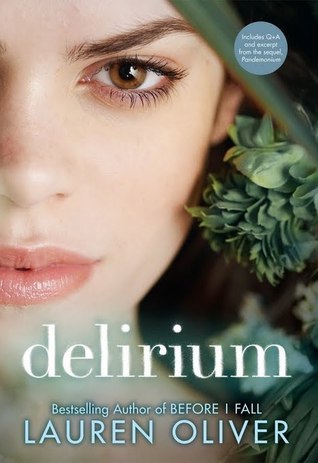 Ninety-five days, and then I'll be safe. I wonder whether the procedure will hurt. I want to get it over with. It's hard to be patient. It's hard not to be afraid while I'm still uncured, though so far the deliria hasn't touched me yet. Still, I worry. They say that in the old days, love drove people to madness. The deadliest of all deadly things: It kills you both when you have it and when you don't.
Jenn actually recommended this book to me, and I am so glad I listened to her. It's such a great story!
Delirium
is full of forbidden love, action and rebellion. It's a must read.
About the author:
Lauren Oliver comes from a family of writers and so has always (mistakenly) believed that spending hours in front of the computer every day, mulling over the difference between "chortling" and "chuckling," is normal. She has always been an avid reader.

She attended the University of Chicago, where she continued to be as impractical as possible by majoring in philosophy and literature. After college, she attended the MFA program at NYU and worked briefly as the world's worst editorial assistant, and only marginally better assistant editor, at a major publishing house in New York. Her major career contributions during this time were flouting the corporate dress code at every possible turn and repeatedly breaking the printer. Before I Fall is her first published novel.

She is deeply grateful for the chance to continue writing, as she has never been particularly good at anything else.
I hope you can join us in sharing and talking about some of your favorite reads. Book talk always make me happy.
What are one of your favorite reads?