Fatal Identity
(Fatal #10)
Author:
Marie Force
Release Date: July 26, 2016
Publisher: HQN Books
Format: eARC
Source:
Sullivan and Partners, LLC
Review by: Jenn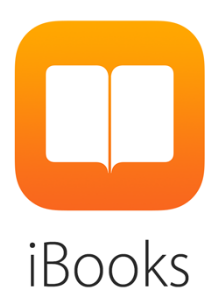 Every family has its secrets…

As the first anniversary of her marriage to Vice President Nick Cappuano approaches, Lieutenant Sam Holland is dreaming of Bora Bora—sun, sand and a desperately needed break from the DC grind. But real life has a way of intervening, and Sam soon finds herself taking on one of the most perplexing cases of her career.

Government worker Josh Hamilton begs Sam to investigate his shocking claim that his parents stole him from another family thirty years ago. More complicated still, his "father" is none other than the FBI director. When a member of Josh's family is brutally murdered, Sam begins to question how deep this cover-up goes. Is it possible the revered director was part of a baby-napping ring and that others involved are also targets?

With a killer intent on deadly revenge and her team still reeling from a devastating loss, Sam's plate is full—and when Nick and their son, Scotty, take ill, is her dream of a tropical anniversary celebration in peril too?
3 stars out of 5 stars
*I received a copy of this book from the publicist. However, my review is not influenced by that in any way.*
I have gotten into reading romantic suspense book again, so I was happy when I got a copy of this book. It is also my first Marie Force book even though I own a copy or two of her other series.
The book starts off fairly quickly. Sam Holland is suspended because of something that happened in the previous book but on her way home, her plans to relax with her son and husband are thrown in the wrench. She gets asked for help in a case, and it what seem like a Sam Holland move, she is unable to say no. Even though she is supposed to be suspended, all of her team members and superiors help her with this case.
This book is supposed to be read as a standalone even though it is book 10 of the series. I have read many books that follow the same format as the Fatal series, books in series that are companion or standalone in the series. However, with
Fatal Identity
, I always got the sense that I was missing something. All the characters and their relationships, they all have that familiarity of knowing each other but there were too many references or inside jokes that I never really got because there wasn't any explanation for the reader who was reading the book/series for the first time. So I feel like that took away from my enjoyment a bit because I always felt behind.
I also have a hard time believing that a police lieutenant like Sam Holland was still hanging onto a flip phone. When I was made aware that she still carry her old flip phone for reasons I cannot remember, I was perplexed because I assumed that Sam was around 35 years old. She's young enough to roll with technology changes. I know it a weird thing to fixate on but because I was still getting to know these characters, it was something that stood out to me.
Aside from that, I enjoyed reading this story. The plot moved quickly, so I never felt like things were lagging. I'm debating whether to go back to the beginning and start the series but I'm not sure if I will. While I enjoyed the book, I didn't really love it. I am willing to give another of Marie's book a try though.