Olivia Decoded (Olivia Twisted #2)
Author:
Vivi Barnes
Release Date: September 6, 2016
Publisher: Entangled Teen
Format: Ebook
Source: YaReads Blog Tours
Review by: Nahomi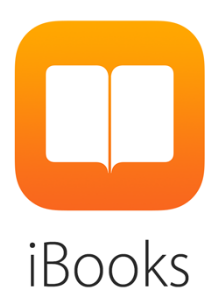 This isn't my Jack, who once looked at me like I was his world. The guy who's occupied the better part of my mind for eight months.
This is Z, criminal hacker with a twisted agenda and an arsenal full of anger.
I've spent the past year trying to get my life on track. New school. New friends. New attitude. But old flames die hard, and one look at Jack—the hacker who enlisted me into his life and his hacking ring, stole my heart, and then left me—and every memory, every moment, every feeling comes rushing back. But Jack's not the only one who's resurfaced in my life. And if I can't break through Z's defenses and reach the old Jack, someone will get hurt…or worse.
3.5 stars out of 5 stars
*I received an eARC of this title from the publisher in exchange for an honest review. However, it did not influence this review in any way.*
A while back I read Olivia Twisted, so when the opportunity presented itself to read Olivia Decoded the second book in the series, I took it! Olivia Decoded takes place eight months after Olivia Twisted and picks up right after the last chapter. The beginning is a recap of what has been happening with all of the characters since we last saw them in Olivia Twisted.
I really liked that the story is told from both Olivia and Z perspective. I love the elements of mystery and suspense in the story. The plot is fast paced and kept me turning pages until I was done. There are definitely some plot twists I didn't see coming!
The only thing stopping me from giving the story a higher rating was my inability to connect with the characters. Olivia is basically the same as the last book with the exception of a setting change. I feel the same about Z. There really wasn't any character growth between the last book and this one.
Other than that the story is was really interesting and kept me turning pages.
a Rafflecopter giveaway
About the Author:
Vivi Barnes was raised on a farm in East Texas where her theater-loving mom and cowboy dad gave her a unique perspective on life. After college, she convinced her supportive husband to move with her to be part of the sunshine and magic in Orlando, Florida. On a good day, she manages to divide her time writing, working, reading, goofing off with her three kids, and avoiding dirty dishes. Vivi is a proud member of SCBWI and attends conferences whenever she can.
Save
Save
Save
Save