Dark Wild Night
(Wild Seasons #3)
Author:
Christina Lauren
Release Date: September 15, 2015
Publisher:
Gallery Books
Source: Gallery Books
Review by: Jenn and Nahomi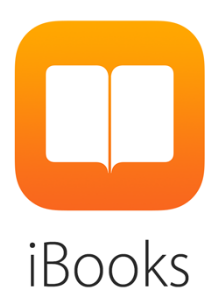 WHAT HAPPENS IN VEGAS STAYS IN VEGAS

BUT WHAT DIDN'T HAPPEN IN VEGAS SEEMS TO FOLLOW THEM EVERYWHERE

Lola and Oliver like to congratulate themselves on having the good sense to not consummate their drunken Las Vegas wedding. If they'd doubled-down on that mistake, their Just Friends situation might not be half as great as it is now.

. . . Or so goes the official line.

In reality, Lola's wanted Oliver since day one—and over time has only fallen harder for his sexy Aussie accent and easygoing ability to take her as she comes. More at home in her studio than in baring herself to people, Lola's instinctive comfort around Oliver nearly seems too good to be true. So why ruin a good thing?

Even as geek girls fawn over him, Oliver can't get his mind off what he didn't do with Lola when he had the chance. He knows what he wants with her now . . . and it's far outside the friend zone. When Lola's graphic novel starts getting national acclaim—and is then fast-tracked for a major motion picture—Oliver steps up to be there for her whenever she needs him. After all, she's not the kind of girl who likes all that attention, but maybe she's the kind who'll eventually like him.

Sometimes seeing what's right in front of us takes a great leap of faith. And sometimes a dark wild night in Vegas isn't just the end of a day, but the beginning of a bright new life . . .
Jenn's rating: 4 stars out of 5 stars
Nahomi's rating: 4 stars out of 5 stars
Our Overall rating: 4 stars out of 5 stars
*We received an ARC of this title from the publisher but it did not influence this review in any way.*
Jenn:
There is something about Christina Lauren's book that just hook you. I will always gravitate to their books because I just know that reading their words will make me happy, even if it just for a few moments.
Dark Wild Night
provided a wonderful distraction and it reminded me how much I enjoy being in the
Wild Seasons
world.
Dark Wild Night
is Lola and Oliver's story. Having met them in the previous books,
Sweet Filthy Boy
and
Dirty Rowdy Thing
, I was curious to see how their story would play out. My favorite aspect of the story is how both Lola and Oliver are such nerds and how their love of comic books and graphic novels are so entwined with their careers, friendship, and later on, relationship. They built the foundation of friendship before falling into bed with each other, unlike their best friends did, but that is not to say that their sexual chemistry wasn't palpable to everyone around them. Their unresolved sexual tension was off the charts and I related to not-Joe, a favorite character of mine throughout the
Wild Seasons
series, in wanting Lola and Oliver to bang in the back office just to get it over with already.
Like any Christina Lauren books, the humor and characters of the story are always fleshed out and real. I can always count on them to make me laugh out loud and wishing I could be part of the
Wild Seasons
squad. Especially if I could be around Harlow and Finn from
Dirty Rowdy Thing
. Harlow has been my favorite character of the series and it was great to see what she and Finn have been up to since their book. We did get more time with Mia and Ansel from
Sweet Filthy Boy
and it really did feel like old times, hanging out with longtime friends.
I do have to admit that I didn't completely feel head over heels in love with this book and after finishing the books a few weeks ago, I still can't pinpoint the exact reason why. I enjoyed Lola and Oliver's story. I found Oliver to be extremely attractive and I felt like I could relate to Lola on certain things BUT I just don't feel like this book is like the other books from Christina Lauren. Maybe it just me and how I went into reading the book and maybe I just didn't click with story. It just a personal preference.
However, I can't wait for more words from Christina and Lauren. Their next book is
Wicked Sexy Liar
and a continuation with Will and Hanna story in
Beautiful Boss
.
Nahomi:
After
Dirty Rowdy Thing
I couldn't wait to get my hands on
Dark Wild Night.
I really enjoyed reading about Lola and Oliver in the previous two books, and was really excited to jump back into the
Wild Seasons
world again. I love the Christina Lauren books, and can always count on them to suck me into the story and take me for a wild ride.
There are several aspect of this story that I loved! Lola and Oliver's friendship however charged with sexual tension, comes across as genuine and rooted in their love of comics. I love how Oliver is so in tune with what Lola needs and is always observing. He is extremely good-looking and his accent... well, just does it for me. I liked how Lola is clueless about relationships and social cues but is on point with her career. Together Lola and Oliver are great if they can just get to understand each others needs. I can always count on not-Joe for his random comments and comic relief. I really enjoyed that there was more of him in this story.
However much I enjoyed catching up with the gang and reading Lola and Oliver's story
Dark Wild Night
is not one of my favorite Christina Lauren books. I've thought about it and discussed it with Jenn and I just can't put my finger on whats missing for me. As I was reading the story I kept waiting for that moment where I usually become obsessed with their story and it just didn't come.
Although it wasn't one of my favorite Christina Lauren stories I am still looking forward to reading more from them. I can't wait to get my hands on
Beautiful Boss
and
Wicked Sexy Liar
!